I PHIL CAMPBELL AND THE BASTARD SONS, guidati dal chitarrista dei MOTÖRHEAD, hanno firmato per Nuclear Blast.
Phil Campbell dichiara:
È con piacere che annuncio che la mia band, PHIL CAMPBELL AND THE BASTARD SONS, ha firmato un contratto discografico con Nuclear Blast. L'etichetta è la casa di alcune band fantastiche, alcune delle quali sono formate da dei miei cari amici. Una volta tornati dai festival estivi, registreremo il nostro primo album!
Per festeggiare l'annuncio, la band pubblica solo in digitale l'EP "Live At Solothurn", disponibile qui http://nblast.de/PhilCampellDigital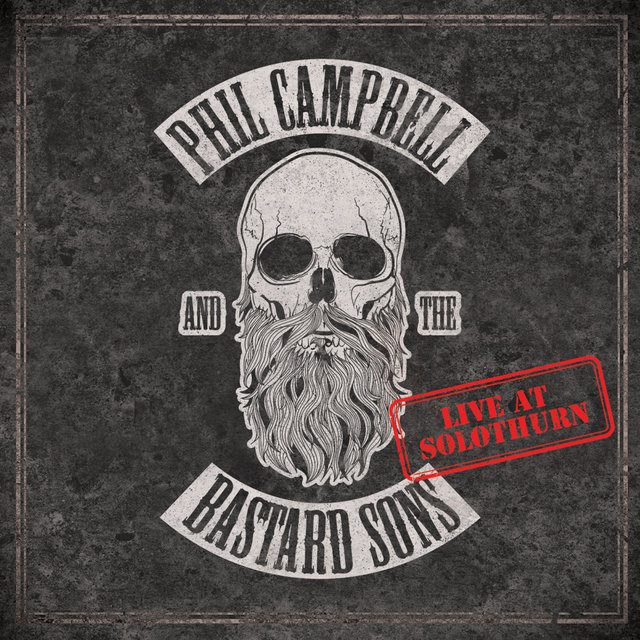 "Live At Solothurn" tracklist:
01. Big Mouth
02. Nothing Up My Sleeve (MOTÖRHEAD Cover)​
03. Spiders
04. Take Aim
05. R.A.M.O.N.E.S. (MOTÖRHEAD Cover)
06. Sweet Leaf (BLACK SABBATH cover)
Phil Campbell è stato il chitarrista dei MOTÖRHEAD per trentadue anni. Ha suonato in tutto il mondo, vendendo milioni di album e partecipando come headliner ai festival più importanti. Phil ha un'enorme passione per la musica ed è questa passione che l'ha spinto a fondare i PHIL CAMPBELL AND THE BASTARD SONS.
La band è un qualcosa di unico e vede i tre figli di Phil a batterista, basso e chitarra. Il cantante è Neil Starr.
A novembre 2016 la band ha pubblicato l'EP omonimo e ha partecipato a un tour europeo con i SAXON. Di recente ha suonato a Imola di spalla ai GUNS N' ROSES.
Line-up:
Phil Campbell – chitarra
Todd Campbell – chitarra
Dane Campbell – batteria
Tyla Campbell – basso
Neil Starr – voce
www.philcampbell.net  | www.facebook.com/philcampbellatbs  | www.nuclearblast.de/philcampbellandthebastardsons