I Cream Pie sono orgogliosi di annunciare che il nuovo disco "No Secrets" sarà rilasciato l'11 Marzo durante il release party al mitico Rock'N'Roll di Milano.
Completamente autoprodotto, registrato e mixato da Matteo Magni ai Magnitude Studio di Seregno (MB), "No Secrets", che segue il precedente mini album "Unsigned 2.0" del 2013, contiene 10 nuovi brani: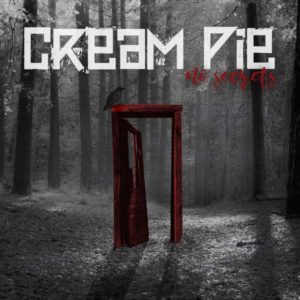 Downtown Pirates
Away Fom Me
Naked
Feeling
Givin' Up
Disasterpiece
Friendzoned!
It's Gonna Be Alright
Fall To Rise Again
Monochrome
Al rilascio del nuovo disco farà seguito un tour di circa 15 date che oltre all'Italia, vedrà i Cream Pie suonare in Germania, Rep. Ceca, Polonia, Lituania ed Estonia.
Per info e dettagli: creampieband.com