Jolly Roger Records è orgogliosa di annunciare la pubblicazione del doppio Cd dei Crying Steel intitolato "Steel Alive".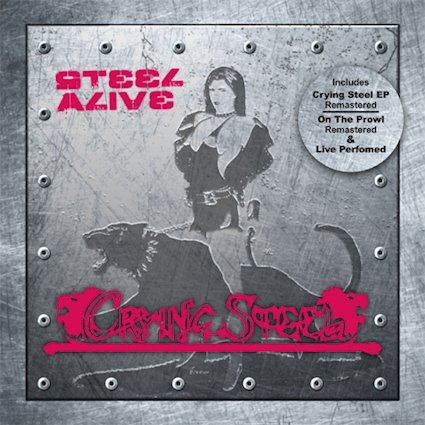 Il Cd 1 contiene le prime due uscite discografiche della band bolognese "Crying Steel" (1985) e "On the Prowl" (1987) completamente rimasterizzate, mentre il Cd 2 un inedito live al Locomotiv di Bologna, registrato nel 2016 per festeggiare il 30° anniversario e contenente tutti i brani da "Crying Steel" e da "On the Prowl".
La data di uscita è fissata al 25 Gennaio.
A questo link è possibile ascoltare 5 brani in streaming ed effettuare il pre-order.