Il nuovo album include i loro classici "Hammer Swings Down", "Kid Goes Wild", "Bang Go The Bells" dal loro debutto, il loro successo "Bad Blood" da "Nothing Sacred" e canzoni dei loro album in studio "American Blitzkrieg", "The Lost Sessions" e la loro ultima uscita "Revelation Highway" sono tutte presenti. famoso per e la band ha in programma di mettersi in viaggio a sostegno del nuovo album.
Derek Davis, cantante dei Babylon A.D., "Siamo davvero entusiasti di questa uscita. L'ingegnere del suono della band ha registrato tre dei nostri spettacoli e poi abbiamo ascoltato tutte le tracce che avevamo registrato. Le migliori tracce sonore sono arrivate da The Empress Theatre di Vallejo CA e Swiss Park Music Hall a Newark CA. Avevamo sedici canzoni tra cui scegliere e ci siamo accordati su quattordici. Ogni album in studio che abbiamo pubblicato è rappresentato, quindi è un buon mix di canzoni. È stato davvero bello mettere insieme i mix finali, ascoltare le canzoni fresche con alcune sorprese e alcuni errori qua e là lo ha reso interessante e reale. La band sta prenotando spettacoli ora e ha in programma di fare molte date quest'anno e mantenere viva l'energia che abbiamo. Non possiamo aspetta di ricominciare a suonare, l'unica cosa buona che è venuta fuori dall'intero blocco del Covid è il tempo di scrittura delle canzoni che abbiamo usato. Siamo nella fase delle prove per un nuovo album e abbiamo già demo di quindici canzoni e abbiamo intenzione di restringere fino a dieci a dodici di t lui migliori brani. Abbiamo in programma di pubblicare il nuovo album in studio all'inizio del prossimo anno. Babylon AD è tornato! E siamo pronti ad appiccare un incendio.
Ordina i CD
www.amazon.com/
PERRIS RECORDS: https://perrisrecords.com/babylon-a-d
Spedizione gratuita WOWHD in tutto il mondo: https://perrisrecords.com/wowhd
GERMANIA: https://www.prideandjoy.de
GIAPPONE: https://aor-paradise.com/
GIAPPONE: https://www.beyondbattlerecords.com/
GIAPPONE: https://diskunion.net
Track listing and Songwriters
1. Saturday Night 5:01 D,Davis/J,Mathews/J,Pacheco
2. Hammer Swings Down 3:21 D,Davis/J,Ponti
3. One Million Miles 4:12 D,Davis
4. Bang Go The Bells 4:17 D,Davis/R,Freschi/R,Reid
5. Sinking In The Sand 5:08 D,Davis/R,Freschi
6. Desperate 5:36 D,Davis/J,Ponti
7. Maryanne 3:48 D,Davis/J,Ponti
8. She Likes To Give It 5:20 D,Davis/J,Mathews
9. Bad Blood 3:58 D,Davis/D,DeLaRosa
10.Crash And Burn 4:21 D,Davis/R,Freschi
11.Shot Of Love 4:40 D,Davis
12.Love Blind 4:06 D,Davis/R,Freschi
13.Sally Danced 5:33 D,Davis
14.Kid Goes Wild 5:25 D,Davis,/J,Ponti/V,Pepe
Recorded by: Rich Audio
Mobile Recording Unit: Newark CA – Vallejo CA
Engineered by: Ron Keeler
Produced, Mixed + Mastered by: Derek Davis @ The BADMOFO's Recording Studio, Pleasanton, CA.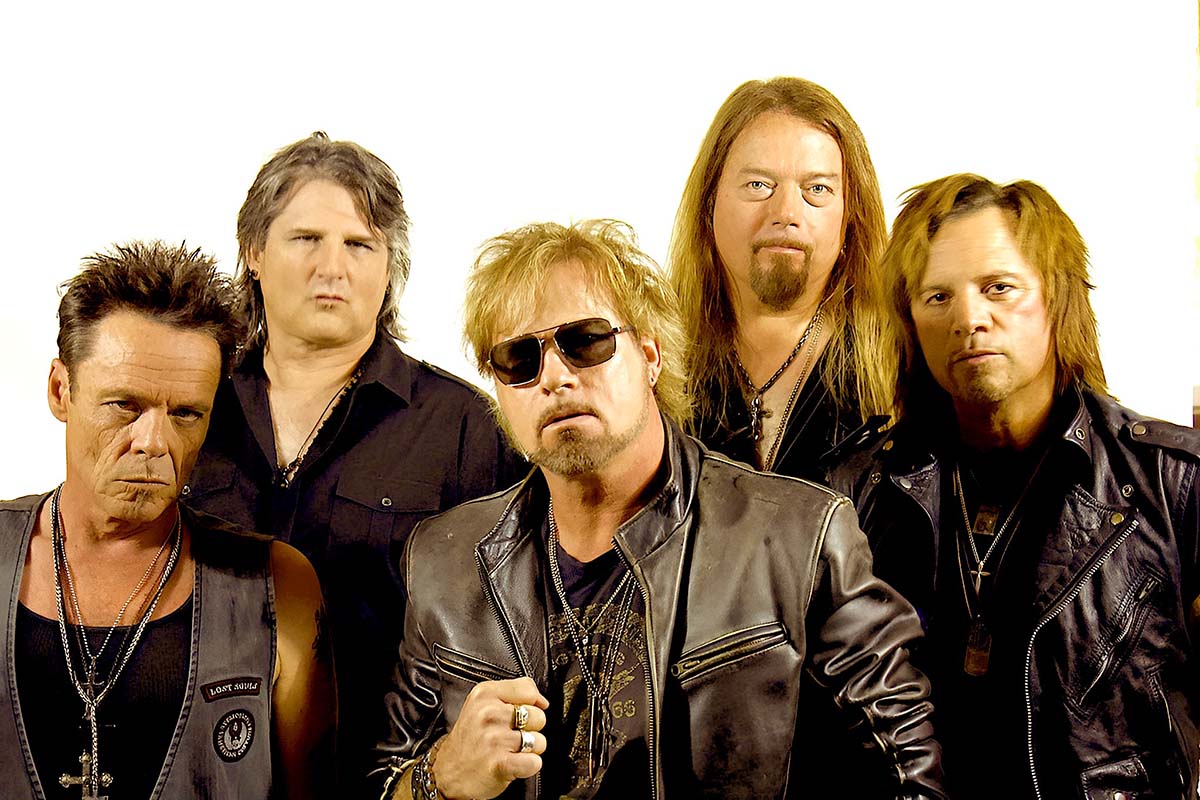 Band

Derek Davis – Lead Vocals + Acoustic Guitar
Ron Freschi – Guitars + Background vocals
John Mathews – Guitars
Danny De La Rosa – Guitars
James Pacheco – Drums
Robb Reid – Bass + Background vocal