La band di New York torna sul mercato con il nuovo "Sound of Speed" e con un nuovo album, definito dal bassista e fondatore Rob De Luca con un sound che riprende l'attitudine degli Spread Eagle di quando ancora non avevano un contratto.
La band nasce grazie a Paul DiBartolo (chitarra), Rob De Luca (basso) e Tommi Gallo (batteria) alla fine degli anni 80. Dopo il loro trasferimento a New York incontrano il cantante Ray West e firmano con la MCA/Universal Records, con cui registrano il loro debutto con Charlie Gambetta alla produzione che, 4 anni più tardi, li affianca anche sul secondo lavoro "Open To The Public", a cui seguirà una lunga pausa dove i membri della band seguiranno i propri progetti personali.
Nel 2006, Ray West e Rob DeLuca, riformano il gruppo con due nuovi innesti: Ziv Shalev (chitarra) e Rik De Luca (batteria) e iniziano a lavorare al nuovo disco in uscita ad agosto per la Frontiers e intitolato "Subway To The Stars".
Tracklist: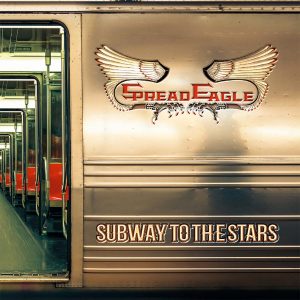 1. Subway To The Stars
2. 29Th Of February
3. Sound Of Speed
4. Dead Air
5. Grand Scam
6. More Wolf Than Lamb
7. Cut Through
8. Little Serpentina
9. Antisocial Butterfly
10. Gutter Rhymes For Valentines
11. Solitaire
Line-up:
Ray West – Lead Vocals
Rob De Luca – Bass, Vocals
Ziv Shalev – Guitars
Rik De Luca – Drums, Percussion