La Frontiers Records è lieta di annunciare la pubblicazione del quarto album degli ECLIPSE dal titolo"Bleed And Scream" per il il 24 agosto in Europa e 28 in Nord America.
"Bleed And Scream" segna il ritorno deigli hard rocker svedesi dopo l'acclamato "Are You Ready to Rock", che ha fatto guadagnare al gruppo una solida reputazione e un seguito costante, anche grazie alle loro apparizioni dal vivo culminate con le date come opening act di Deep Purple e al Firefest nel 2009.
Inoltre il cantante Erik Martensson è stato occupato nel produrre e scrivere canzoni  per artisti come: WET, Toby Hitchcock, Giant, Jimi Jamison.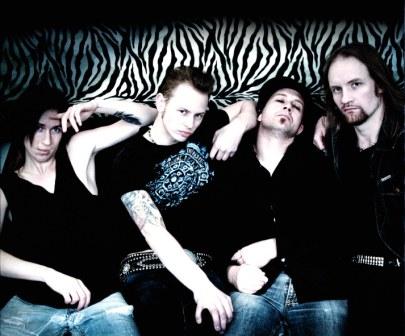 Il primo singolo "Bleed And Scream" sarà distribuito in esclusiva da Sweden Rock Magazine e conterrà due bonus track non disponibili altrove: "Come Hell or High Water" e "Into The Fire".
È possibile sentire il brano in streaming sulla webradio  della Frontiers Records (www.frontiers.it/webradio)
Weblinks: www.eclipsemania.com  /  www.frontiers.it
ECLIPSE
Erik Martenssom – Bleeding vocals, guitar & bass
Magnus Henriksson – Screaming lead guitar
Robban Bäck – Roaring drums
Johan Berlin – Epic synthesisers