I Diamond Dogs hanno pubblicato album di prim'ordine sin dai primi anni '90, con il loro rock and roll senza tempo dove i Mott The Hoople si incontrano con i Faces.
La copertina dell'album è stata realizzata dal fenomenale pittore, artista e chitarrista blues di New York Brian Kramer e vede la seguente track-list:TRACKLIST:
SIDE A
01. GET A ROCK'N'ROLL RECORD
02. BLIGHT THE LIFE
03. WRING IT OUT
04. GURUS ANDGANGSTERS
05. DOWN ON THE DEBRIS FIELD
06. ONLY A WHIM
SIDE B
01. DESIREE, YET ANOTHER LONELY MILE
02. KEEP DRIPPIN' DOWN
03. OLD TIMER
04. HEARTS GONE WRONG
05. BLOWOUT GAME
06. RISING FROM THE RUINS (OF ROCK'N'ROLL)
LINE-UP:
Sulo – Lead Vocals
The Duke of Honk – Keys and backing vocals
Lars Karlsson – Guitar
Federico de Costa – Drums and backing vocals
Jan Leonard Borgh – Bass and backing vocals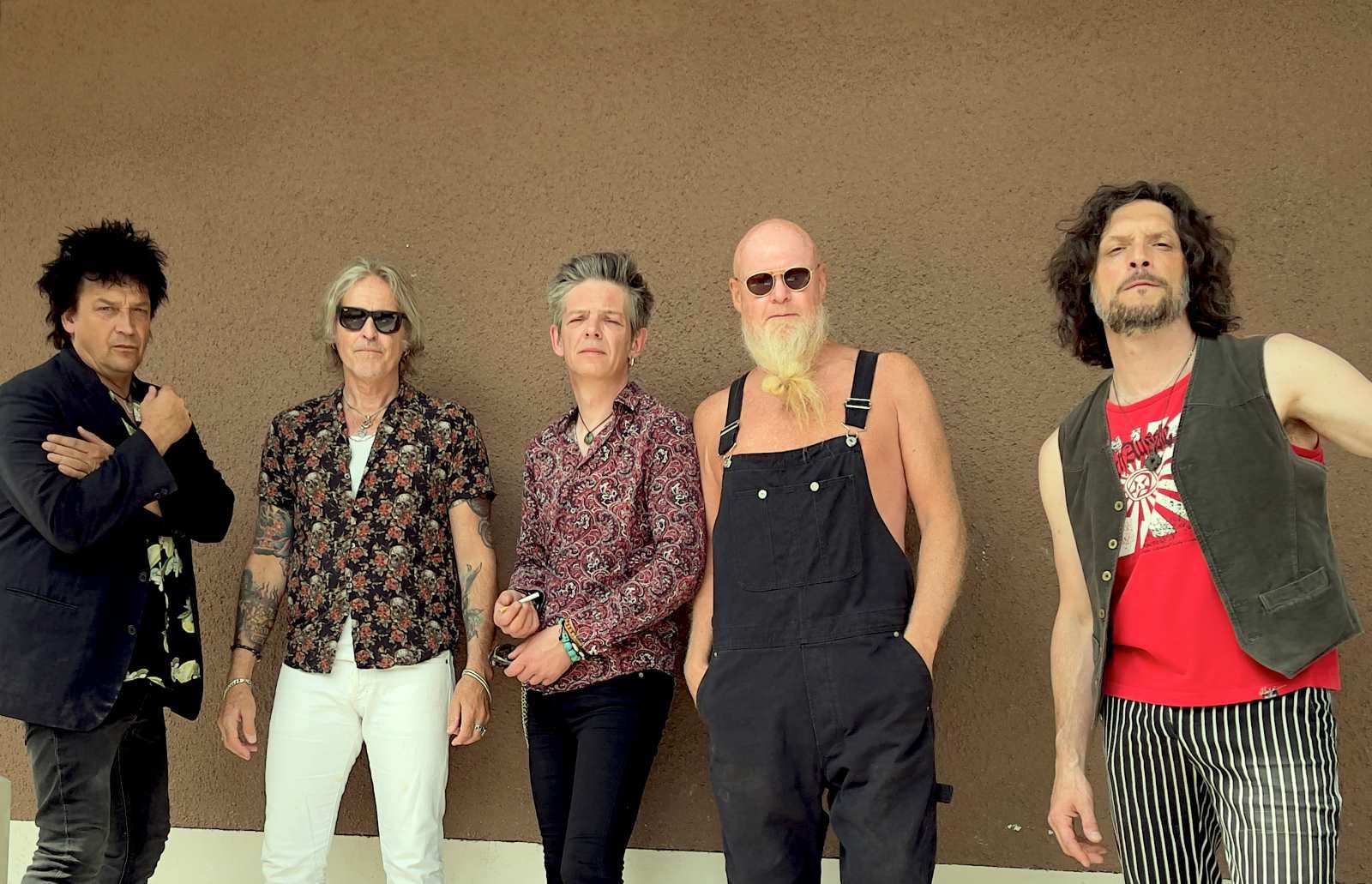 Il gruppo svedese formato nel 1991 da Sulo, Boba Fett e The Duke of Honk a Katrineholm, dopo aver realizzato diversi demotape sono entrati ai Sunlight Studio con Tomas Skogsberg e hanno pubblicato il primo singolo "Blue Eyes Shouldn't Be Cryin" tratto dall'album di debutto "Honked" del 1993, e entrato in rotazione su MTV Headbangers Ball.
Nelle registrazioni dei Diamond Dogs si possono ascoltare le apparizioni di Danny Bowes (Thunder), Randy Bachman (BTO), Louise Hoffsten, Brady Blade (Emmylou Harris), Brian Robertson (Thin Lizzy), Fjodor (Ebba Grön), Neon Leon, Henry Gibson (Curtis Mayfield), Nicke Andersson (Hellacopters), Jeff Dahl e Spike (Quireboys).
Nel 2007 i Diamond Dogs hanno tenuto cinque concerti sold out di fila al leggendario teatro Södra Teatern di Stoccolma con il loro spettacolo celebrativo per il grande Sam Cooke, che in seguito hanno portato anche a Madrid per altri due spettacoli sold out al Sala El Sol, dove hanno registrato l'album dal vivo "Soul Folks-The Sam Cooke Concerts".
Il cantante dei Diamond Dogs Sulo è anche uno scrittore e ha pubblicato diversi libri negli ultimi anni, tra cui il ritratto biografico dell'ex presidente UEFA Lennart Johansson.
www.facebook.com/everylittlecrack
wildkingdom.se/artists/diamond-dogs