L'idea del titolo "Luneliness" viene dall'artista e cantautore Conny Ochs, caro amico di Lu e creatore delle grafiche del disco. Le canzoni sono nate nell'inverno 2020, quando il confinamento pandemico costrinse Lu Silver alla solitudine dentro una stanza. La stessa in cui viveva già da due anni, ma stavolta è diverso. Lu ha sempre amato ritagliarsi i suoi spazi e vivere la sua solitudine, ma non per giorni e giorni. L'inverno diventa così un viaggio tra presente e passato, tra luci ed ombre.
Si fa spazio il bisogno di liberare emozioni intime e malinconiche, che l'artista non fugge, ma anzi coltiva fin da piccolo ed inizia a scavare dentro di sé. Per lui tutto ciò diventa una catarsi che dona nuova energia e gioia. Forse questo accade anche a qualcuno di voi… Ogni traccia è una colonna sonora che ripercorre frammenti di vita vissuta.
Lasolitudine è uno dei peggiori mali del nostro tempo, per uscirne basta ritrovare l'amore e una buona amicizia.
Lu Silver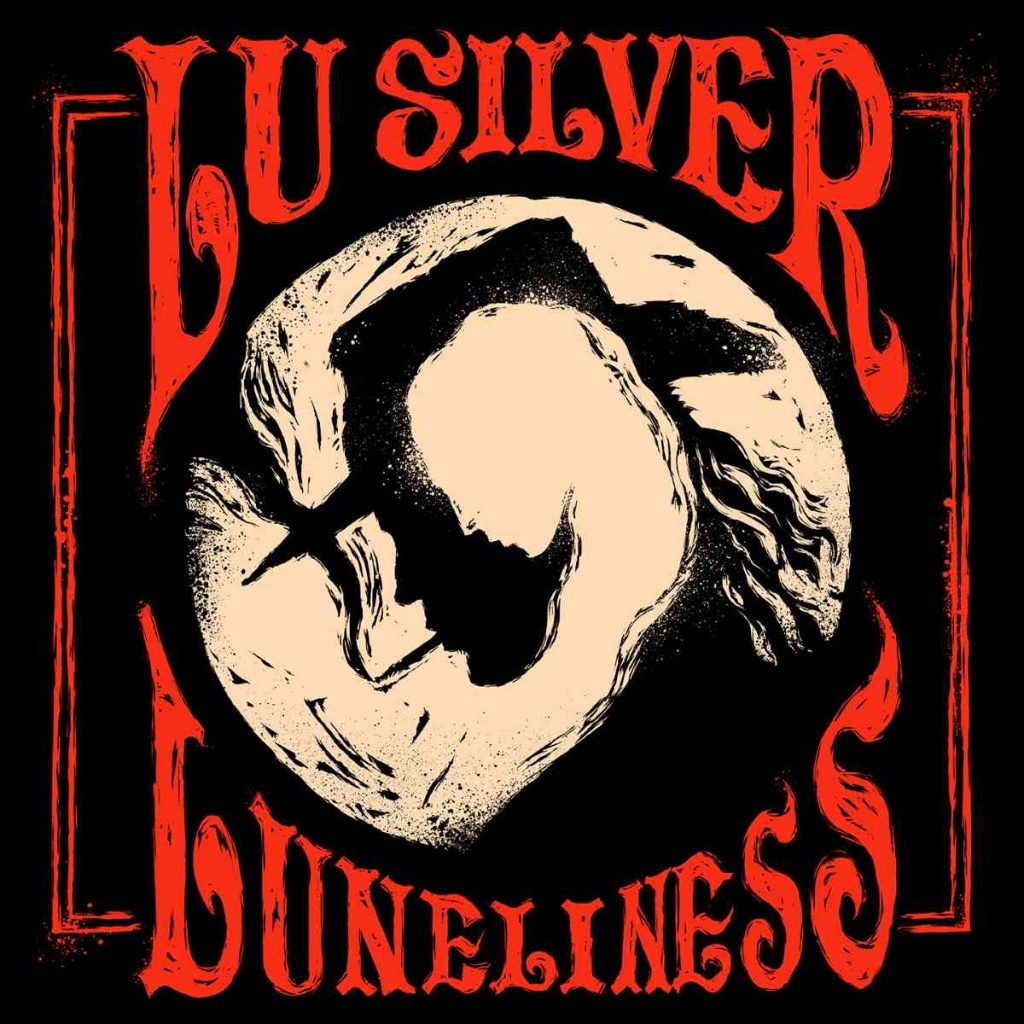 TRACCE:
1. Rayo De Luna
2. All My Fault
3. I Love You More
4. I'll Always Be The Man From Yesterday
5. Always The Same
6. I'm Losing You
7. Your Loneliness
8. Day After Day
9. Always The Same (reprise)
10. His Masterpiece
Lu Silver | voce, batteria, chitarra acustica, chitarra
12 corde, chitarra elettrica, chitarra classica, percussioni, arpa, mellotron, vibrafono, pianoforte in B3
MUSICISTI OSPITI:
El Xicano | basso
Enri Zavalloni | Solina, Hammond, pianoforte, cembalo, Glockenspiel, cabasa, vibraslap
Alessandro Tedesco | chitarra acustica solista in B1
Matt Drive | batteria in B1
Danny Savanas | cajon in B2
Tommy Gun | chitarra classica in B2
Tez | assolo di chitarra acustica in A3
Paride Silvio | tromba e flicorno in A4
Stefano Miozzo | pedal steel in A3
Musica, arrangiamenti e testi di Lu Silver.
Revisione testi di James Wood e Elena Montemaggi.
Prodotto da Lu Silver e Enri Zavalloni.
Registrato e mixato presso Atomic Studio tra settembre e dicembre 2021.
Copertina di Ochsworks.
Go Down Records
RELEASE DATE: May 6th 2022