Registrato nei Ghost Ward Studio come il loro precedente album di successo "The Ghost Ward Diaries" e co-prodotto con David Castillo, l'album mette in mostra i talenti cantautori e interpretativi dei membri fondatori Conny Bloom alla chitarra e voce e Andy Christell al basso, a cui si aggiungono il chitarrista 'Slim' Martin Thomander e il batterista Jolle Atlagic che sostituisce Niclas Sigevall, rimasto bloccato a Los Angeles a  causa della pandemia.
L'album riflette i tempi turbolenti dell'ultimo anno ed è diventato spontaneamente un concept che affronta le avversità e la lotta alla paura, difendendo lo spirito combattivo umano e la capacità di trascendere anche le situazioni più difficili per trovare la speranza e la vittoria sulle circostanze avverse della vita.
L'album ha un'ampia varietà di influenze: Jimi Hendrix, Deep Purple, Bowie, Rock and Roll anni '50, ultimi Beatles e persino le Sisters of Mercy. Probabilmente meno funky rispetto al passato.
La band ha in programma un tour in Svezia e spera di ampliare e includere più date in tutto il mondo se le circostanze lo consentiranno.
"Ups! De Down" sarà pubblicato in formato digitale, LP (quattro diversi formati) e CD da Mighty Music il 30 aprile 2021.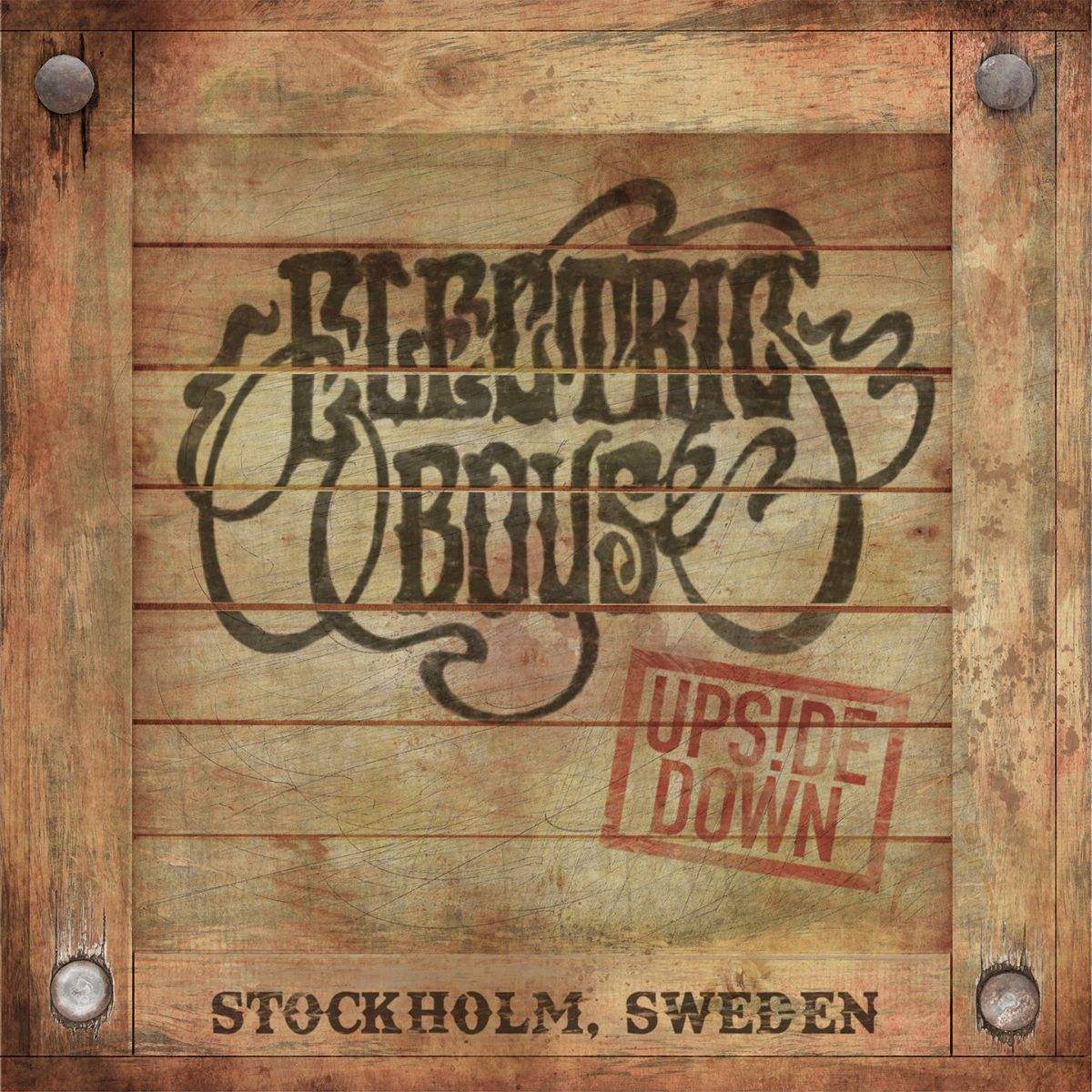 Tracklist:
01. Upside Down Theme
02. Super God
03. Tumblin' Dominoes
04. Never Again Your Slave
05. She Never Turns Around
06. Globestrutter
07. The Dudes & The Dancers
08. Twang 'em & Kerrang 'em
09. It's Not The End
10. Interstellafella
Webshop:
targetshop.dk/electricboys
Web:
Facebook