Il nuovo singolo "Hope" segna il ritorno dei rocker di Toronto The Conscience Pilate e l'inizio della loro nuova strategia che vedrà l'arrivo di nuovi singoli mensilmente per il resto del 2023.
Dopo una pausa di 25 anni, Edward Pond e Neil Leyton si sono riuniti e hanno scritto nuova musica davanti a una bottiglia di Rioja, così il commento di quest'ultimo sul nuovo singolo:
In Hope c'è un lato buono e un lato oscuro. Nel nostro caso riguarda più l'oscurità. Il testo di Edward mi ha davvero colpito, come quando ti aspetti il ​​peggio e speri comunque che vada tutto meglio. Alla fine, in qualche modo tutto funziona.
Pond aggiunge:
Nel '96 davamo la colpa a tutti gli altri. Ora incolpiamo solo noi stessi!
La cosa bella di fare singoli mensili è che ci dà molte possibilità di affinare l'approccio.
Registrati a distanza tra Canada e Portogallo, le basi e le sovraincisioni sono state realizzate a Toronto alla Red House e prodotte da Mick McKenzie e Edward Pond.
Sul lato B di "Hope" troviamo la cover di "April Skies" dei Jesus And Mary Chain – cantata da Edward Pond, che assume il ruolo di cantante principale su disco per la prima volta.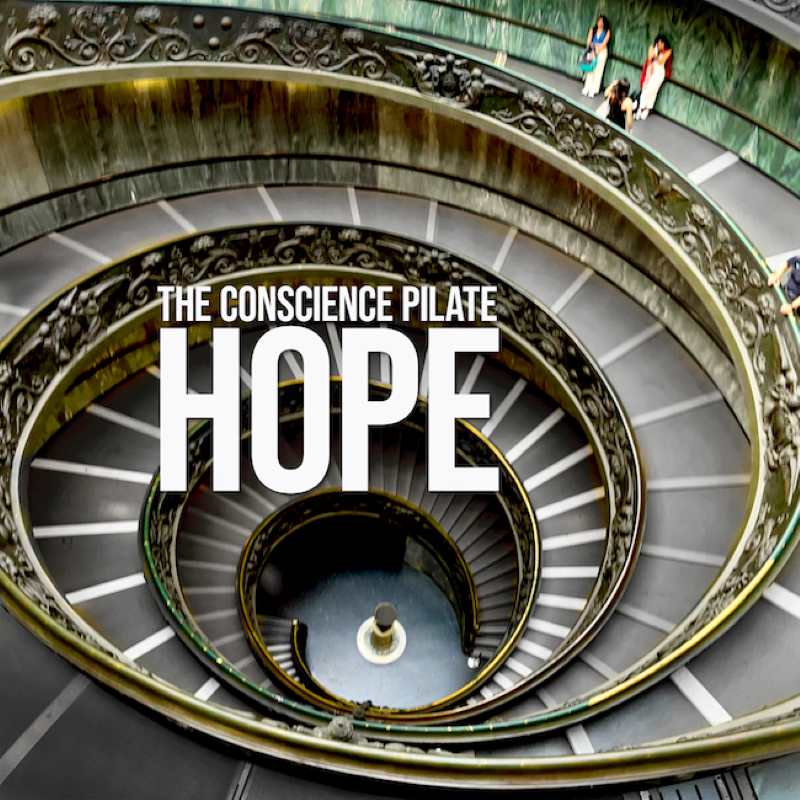 SCOPRIRE
Twitter: https://twitter.com/TCPyyz
Sito web: https://www.theconsciencepilate.com
Facebook: http://www.facebook.com/theconsciencepilate
Instagram: http://www.instagram.com/theconsciencepilate
Spotify: https://open.spotify.com/