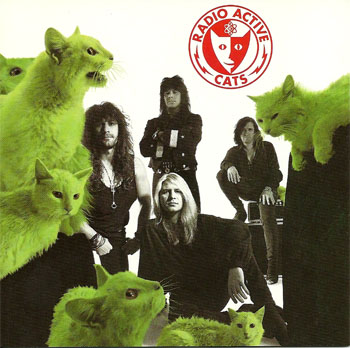 Qualche tempo fa sul vecchio forum di Slam! nel topic "Fave Bands" chiedevo se qualcuno conoscesse questo dischetto, visto la clamorosa mancanza di risposte, direi che è il momento di rispolverarlo. Qualche anno fa, mentre scartabellavo avidamente nel ben fornito reparto dell'usato di Pick Up (storico negozio di dischi di Brescia, nda), un oggettino quadrato con cover e custodia "insolite" ha calamitato la mia attenzione, quasi mi stesse chiamando. Nome d'effetto, decisamente Rock'n'Roll, "ceffi" giusti, titoli "ad hoc" e, dulcis in fundo, Gibson Guitars!! Qui gatto ci cova!! E' bastato un mezzo ascolto per bloccare tutto ed arraffarlo, a casa l'avrei gustato con calma… da allora il CD è entrato decine di volte nel lettore, e ne conosco alla perfezione tutti i brani.
Per me si tratta di un piccolo gioiellino, stilisticamente vario e ben congegnato, i brani spaziano dal Rock'n'Roll al Blues con slide-guitars, dal Southern Rock al Country Western più viscerale, i testi sono divertentissimi e scanzonati, fatti di amori notturni, avventure sul sedile posteriore dell'auto, donne sensuali ed "umide sensazioni", decisamente Glam insomma, con un alto livello qualitativo, refrain azzeccatissimi ed una forte componente Pop presente anche nei brani più elettrici. Non voglio fare acrobazie cercando paragoni a tutti i costi con altre bands, diciamo che se il bel Jon "BlowJob" dei primi album suonasse su basi più Glam e Rock'n'Roll ci saremmo vicini, anche se per i Radioactive Cats le tastiere sono limitate ad un paio di brani, usano molto lo Slide, il Mandolino ed addirittura lo Stand Up Bass! In alcuni passaggi sembrano un incrocio "bello e impossibile" fra primi Bon Jovi, Poison e Raging Slab del secondo album.
Un solo ascolto basta a non dimenticare più le varie "Bed of Roses", "Finger in the Pie", "Love Razor" e la mia preferita "Cheap Mascara", che possiede il carisma del classico, un Glam Anthem per eccellenza con quel testo che parla di una "Hollywood Queen" che ti scopi sul sedile posteriore della sua Cadillac per 25 miseri $. Ci sono poi due brani, "Hold on Tight" e "Knock Knock", dove l'atmosfera western mi fa venire in mente quel simpatico pirla di Lucky Luke (!?!), aggiungo che i Cats sono riusciti anche nell'improbabile impresa di farmi apprezzare la slow-song "Think About Love", e con l'inflazione che c'è di 'sto ballads scusate se è poco.
Insomma, un CD ideale per passare un'ora piacevole e spensierata, che non dovrebbe essere difficile da "avvistare" (anche perché la custodia è di un verdino fosforescente che non passa certo inosservato!), ne costare molto, se capita fateci un pensierino, almeno un tardivo recupero di questa "meteora" passata ingiustamente inosservata nonostante la distribuzione major mi sembra il minimo. Giustizia è fatta.
Warner Bros. 1991