Ascoltare "T.M.T.T.80" (acronimo dell'opener "Take Me To the 80s") è come sintonizzare i tempocircuiti della Delorean sulla data del 26 Ottobre 1985 e fare un tuffo nel passato dei gloriosi anni '80, ai tempi d'oro dell'Hair Metal.
Le 12 canzoni che lo compongono mostrano orgogliosamente tutte le sfumature e le influenze che nel corso del tempo hanno forgiato il sound dei Reckless.
Si passa dall'acciaio cromato di stampo britannico alla sdolcinatezza di certo AOR d'oltreoceano, dalla grinta e ferocia degli W.A.S.P. d'annata al NewRetroWave tanto in voga al momento fra i nostalgici del genere, il tutto mantenendo sempre l'impronta da selvaggia live band che caratterizza il quintetto. Strumentazione e timbriche propriamente e volutamente fedeli al sound dei tempi che furono, presenza scenica arrogante ed adrenalinica, pettinature shockanti e vestiario ricercatissimo danno l'impressione che i Reckless siano una band uscita dalla copertina di un numero di Kerrang! del 1987.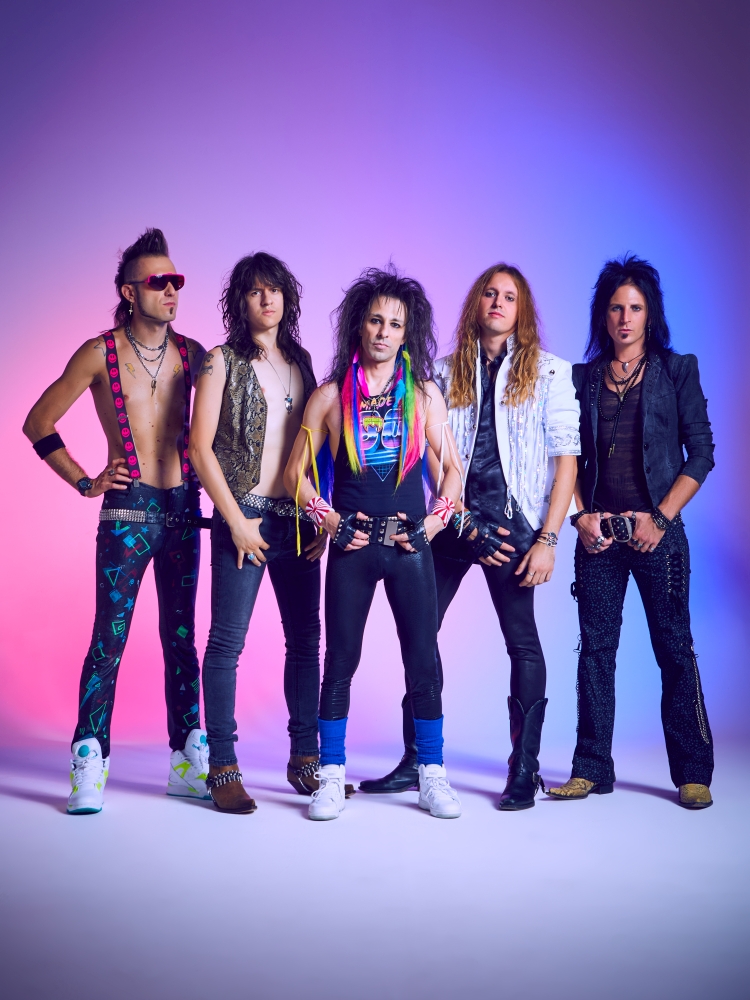 La pubblicazione di "T.M.T.T.80" è prevista per il 29 Aprile 2022 via Sneakout Records/Burning Minds Music Group. Le grafiche del CD sono state realizzate dal noto arista SoloMacello.
Tracklist:
01. Take Me To The 80's
02. Countach
03. Workout
04. One Night Together
05. Chic & Destroy
06. Rock Hard (In My Party!)
07. We Are The Rock
08. Red Lips
09. Raise Your Fist
10. Tonight
11. Back In Time
12. Scandalo!
Formazione:
A.T. Rooster: Voce, Tastiere
Dany Rockett: Chitarra
Alex Jawbone: Chitarra
Jack Chevy: Basso
Mikki Mixx: Batteria
Web/Social links:
https://www.facebook.com/reckless80
https://www.instagram.com/reckless_official_80
https://www.burningmindsgroup.com/sneakout
https://www.facebook.com/sneakoutrecords