Dopo quasi 10 mesi da "Something That Your Eyes Won't See", la band pubblicherà il video come regalo per i numerosi fan che li hanno seguiti in questo loro super successo.
Dopo le molteplici richieste dei fan, la S-Rock Music Production ristamperà "Something That Your Eyes Won't See" su vinile nero in edizione limitata, con uscita prevista per il 24 novembre.
Il primo anno di Remedy è stato assolutamente fantastico. Voglio dire, abbiamo esaurito il nostro album. Due volte! Ed è arrivato nelle classifiche degli album in Svezia, dietro solo ai Ghost per il primo posto nella classifica dei vinili di maggio. Non possiamo crederci!
E anche il tour estivo è stato fantastico. Suonare in tutti questi locali enormi sparsi per la Svezia è stato incredibile. Ora siamo pronti a pubblicare della nuova musica e non vediamo l'ora di vedere cosa ci riserva il futuro
Così  il chitarrista Roland Forsman riguardo momento della band.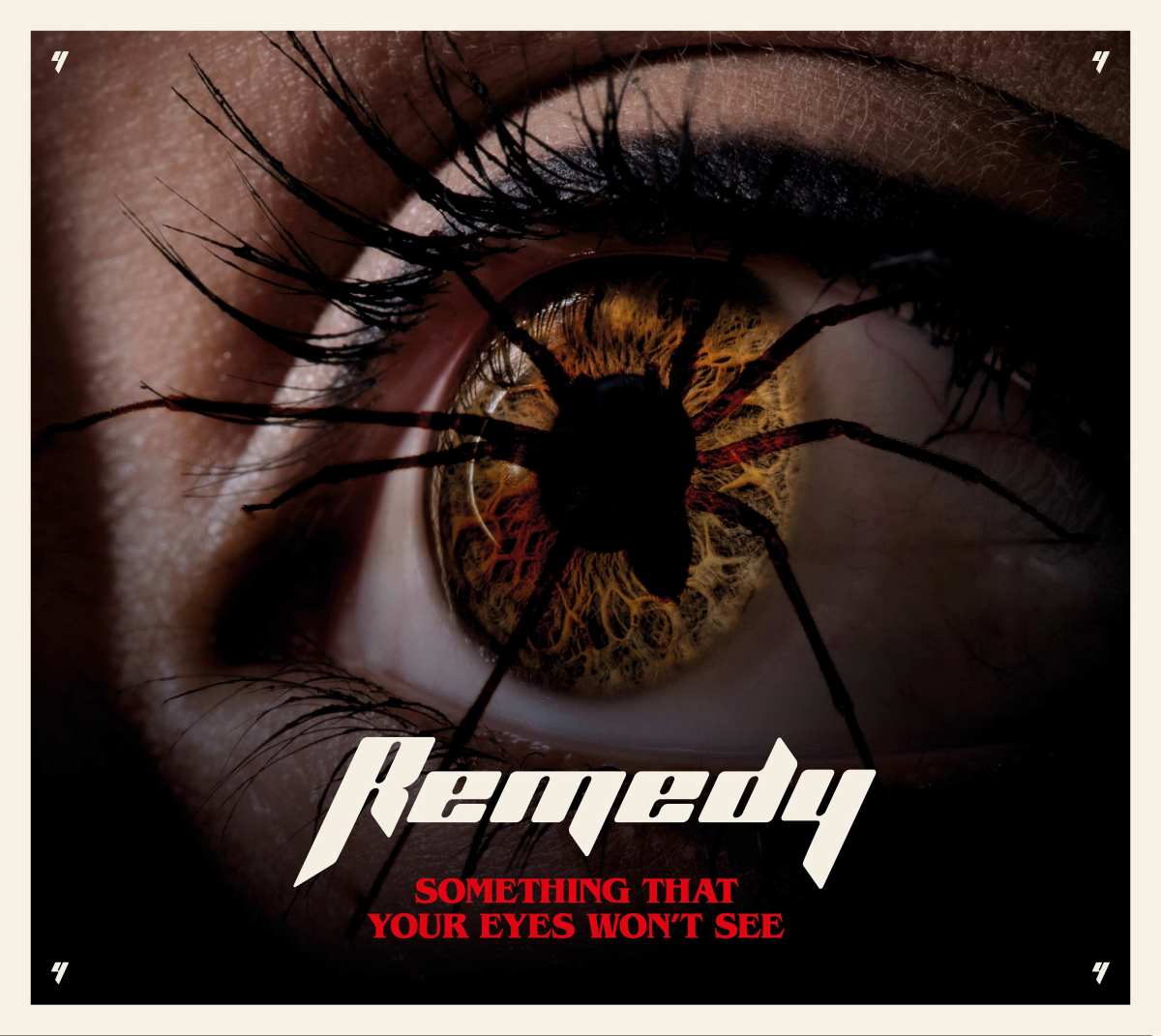 L'origine dei Remedy risale al 2020, nel bel mezzo del covid-19, quando i ragazzi persero tutti i loro lavori come musicisti. Roland "Rolli" Forsman ha contattato il suo amico Sören Kronqvist, un altro eccellente cantautore, per scrivere alcune canzoni ispirate ad artisti Hard Rock degli anni '80 e '90. Alla fine hanno creato un sacco di canzoni che hanno deciso di registrare con il cantante Robert Van Der Zwan.
Rolli ha inoltre suonato tutte le chitarre, Georg Härnsten Egg (Dynazty, Paralydium, Joe Lynn Turner) la batteria e Andreas Passmark (WET, Royal Hunt, Narnia) il basso. La band ha chiamato anche il loro amico Lars Säfsund (Work of Art) per avere una spinta in più con le registrazioni vocali.
Jonas Öijvall (Tiamat, Jimi Jamison) ha registrato le tastiere e Niclas Eriksson ha aggiunto le percussioni.
La band suonerà dal vivo il 25 novembre 2023 a Sandviken (Svezia) e nel luglio 2024 al Malmö Melodic Festival.
Ascolta "Something That Your Eyes Won't See" / acquista il CD: https://lnkfi.re/RSTYEWS
Contatti e pagine social di Remedy: https://remedymusicsweden.com/
Etichetta discografica: S-Rock Music Production – facebook.com/srockmusicproduction