La EMP Outlaw/EMP Label Group pubblicherà per il mercato europeo l'album di RON KEEL uscito originariamente nel 2014.
METAL COWBOY RELOADED, questo il nuovo titolo della release, vedrà la seguente track list e copertina: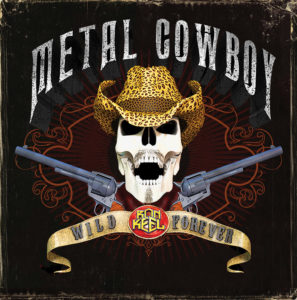 1. My Bad
2. The Last Ride
3. Just Like Tennessee
4. Dead Man Rockin'
5. What Would Skynyrd Do
6. Singers Hookers & Thieves
7. Wild Forever
8. The Cowboy Road
9. When Love Goes Down
10. Evil Wicked Mean & Nasty
11. Long Gone Bad
12. Three Chord Drinkin' Song (Live in Studio)
13. My Bad (Radio Version)
Ron Keel iniziò la sua carriera con i Lust con cui pubblicherà l'album "The Homegrown Album". In seguito darà vita agli Steeler con un giovane Yngwie Malmsteen alla chitarra e successivamente fondò i Keel. Dopo lo scioglimento del 1989, partecipò al progetto Fair Game, fino ad arrivare alla svolta country.
Nel 1998 riforma i Keel con i vecchi membri della band e pubblica l'album "Keel VI: Back in Action" e nel 2006 debutta con il suo progetto solista come "Ron Keel", incidendo "Alone at Last".
Ron Keel Band:
Ron Keel – Lead Vocals/Guitar
DC Cothern – Lead Guitar/Vocals
El Diablo – Bass/Vocals
The Rev – Drums/Vocals
Dakota Scott – Keyboards/Vocals