Il video ufficiale (girato presso la Latteria Molloy di Brescia) è opera di Moviedel Productions. Attrice principale: Dana Pino. Ospite speciale: Steve Price.
"Another Time And Place" è stato prodotto da Davide "Dave Rox" Barbieri & Pierpaolo "Zorro" Monti, con l'uscita prevista per il prossimo 22 Maggio 2020 via Art Of Melody Music / Burning Minds Music Group. Una speciale versione personalizzata è stata creata appositamente da Outward Styles in una limitatissima tiratura di sole 30 copie, e sarà disponibile in esclusiva sullo shop online dell'etichetta. Le grafiche e la copertina del CD sono state realizzate da Aeglos Art (Wheels Of Fire, Raintimes, Michael Kratz, Alchemy, Firmo), con fotografie ufficiali scattate da Cesare Ferrari – Flarescape.
Il booklet del CD vanta infine l'inclusione di liner note professionali introduttive a cura del leggendario giornalista rock Dave Ling (Classic Rock Magazine), più ulteriori liner note aggiuntive composte dal talentuoso scrittore britannico Peter Darley.
Acquista in digitale / Ascolta in streaming "Hear Another Song" ora:
www.burningmindsgroup.com/art-of-melody-music/buy/128
Formazione:
David Readman: Voce e Cori
Gianluca Firmo: Tastiere e Cori
Davide "Dave Rox" Barbieri: Tastiere e Cori
Steve De Biasi: Chitarre
Simon Dredo: Basso
Pierpaolo "Zorro" Monti: Batteria e Percussioni
Album tracklist: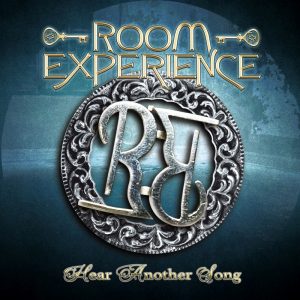 01. Hear Another Song
02. Wild Heart
03. Disappointed
04. Strangers In The Night
05. The Distance
06. Shout
07. Another Time And Place
08. The Miles That Make A Road
09. The Night Goes On
10. A Thousand Lies
11. Your Voice Inside
12. The Distance (Voce: Gianluca Firmo – Bonus Track Europea)
Web/Social Links:
www.roomexperienceofficial.com
www.facebook.com/roomexperienceofficial
www.facebook.com/artofmelodymusic
www.burningmindsgroup.com/art-of-melody-music
www.instagram.com/burning_minds_music_group