Nel 1993 le leggi del  mercato discografico dicevano che se la tua band non suonava musica triste e non proveniva da Seattle, allora era meglio che lasciava le speranze nel cassetto e si cercava un'occupazione al Denny's.
Per nostra fortuna, i Sister Whiskey furono un'eccezione.
La band riuscì a salire su uno degli ultimi treni della Warner Bros., che li scritturò per la pubblicazione del loro album d'esordio.
Nati a Hollywood nel 1991, Dennis Duncan, Tyler Gentile, Jack Aurora, Rich Florio e Greg E. West (subentrato a Angie Dunleavy), dopo qualche cambio di formazione registrano "Liquor & Poker", che già dalla copertina ci lascia intendere da che parte della barricata sonora i nostri si schierano: southern rock, venato di blues e dall'attitudine stradaiola, valorizzato dall'ottimo lavoro di Dana Strum (Vinnie Vincent, Slaughter) in consolle.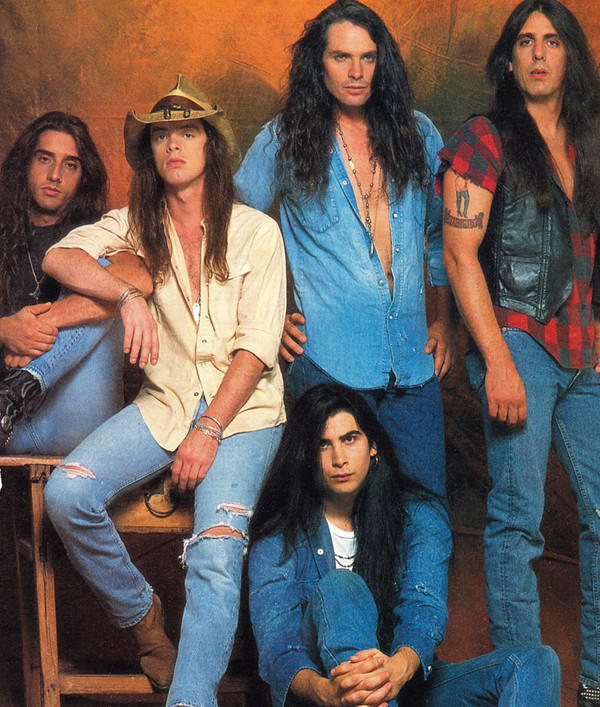 "Simple Man" e "Can You Satisfy Me" ci fanno subito battere il piedino con dei rock rustici e spensierati, a cui è difficile rimanere con le chiappe immobili.
L'ululato di Dennis Lee Duncan ci porta verso l'aspro rock sudista di "Moonshine", canzone sorretta dall'ottimo lavoro alle chitarre di Gentile/Aurora, mentre con "Keep Waitin'" le atmosfere si fanno più malinconiche, per un lento che esalta la voce roca e graffiante di Duncan.
Curiosa la scelta di proseguire con due cover di Danny Spanos: la spassosa "I'd Lie to You for Your Love" (scritta originariamente dal duo country The Bellamy Brothers, Frankie Miller e Jeff Barry) e la bluesy "Excuse Me", che vede come guest l'armonicista Jimmy Z.
Si torna a battere a tempo i tacchi degli stivali con il southern boogie di "Count Me In" e con il trascinante rock and roll di "Don't Cha Know Ya Need", mentre "Sleepin' Your Life Away" e "Edge of the Night", si fanno notare per delle ritmiche cadenzate e dirette.
All'appello mancano "Cryin' Inside" e "Open Your Heart", due ballate dal cuore blues sanguinante, che ci fanno immaginare scenari da film americani, in sella a uno moto, e con il sole che si addormenta lentamente nel Pacifico.
Scarse vendite e dissidi interni portarono lo scioglimento prematuro del gruppo: il frontman ha continuato la carriera insieme ai Diner Junkies e ai Red Letters Project, il bassista Rich Florio, dopo aver fatto parte dei IFoudgod, insieme al chitarrista Jack Aurora è entrato nella band di Stevie Rechelle dei Tuff.
Nel 2012, l'etichetta L.A. Riot Survivor ha messo sul mercato il loro primo demo risalente al 1991 con l'aggiunta di tre brani dal vivo, ma è un peccato che la loro avventura sia durata così poco, perchè al quintetto non mancava nulla, soprattutto il talento.
Warner Bros. Records 1993