L'album, registrato e prodotto tra il giugno 2021 e il giugno 2022 all'Opal Arts Studio da Fabio Serra e masterizzato al Pri Studio da Roberto Priori, si intitola Shadows Phantoms Nightmares e include 12 pezzi inediti (11 nella versione digitale), la composizione originale di alcuni dei quali, come Gangs Fight, Phantom Barrow e Screaming Steel, risale agli anni '80.
La band, nata come quintetto nel 1981, diventa quartetto dal 1983 al 1985, per poi dal 1986 prendere l'assetto definitivo di trio, che poi è tutto quello che serve per suonare rock'n'roll.
Gli SPITFIRE MkIII – Giacomo "Giga" Gigantelli voce e basso, Stefano Pisani chitarra, Luca Giannotta batteria – con questo nuovo album tornano con il loro classic metal in stile NWOBHM, alla cui chiamata furono tra i primi a rispondere, allora appena adolescenti; ora, da musicisti maturi ma sempre essenziali nella scelta degli arrangiamenti, sono riusciti a far confluire tanti anni di esperienze in una tracklist ricca di suggestioni, libera da costrizioni di genere ma sempre fedele allo spirito del primo metal italiano.
Questo disco, che segue Time and Eternity del 2010, già dal titolo rivela i propri riferimenti a un percorso quasi da concept, in equilibrio tra vecchi film horror e paure moderne, tra Hollywood e l'inferno delle molte ombre che oggi oscurano l'orizzonte quotidiano. Il trio veronese ha saputo mantenersi in equilibrio tra classicità del metal e sonorità più attuali, senza perdere lo spirito "true metal", che ne ha contraddistinto la lunga storia, come dimostrano Earthquake, Phantom Barrow, Screaming Steel e Sign of the Times, i brani che forse meglio definiscono questa alternanza di stili. Anche se uno dei brani che meglio identifica lo spirito dei "nuovi" Spitfire è Beauty VS Beast, ideale ponte tra passato e presente.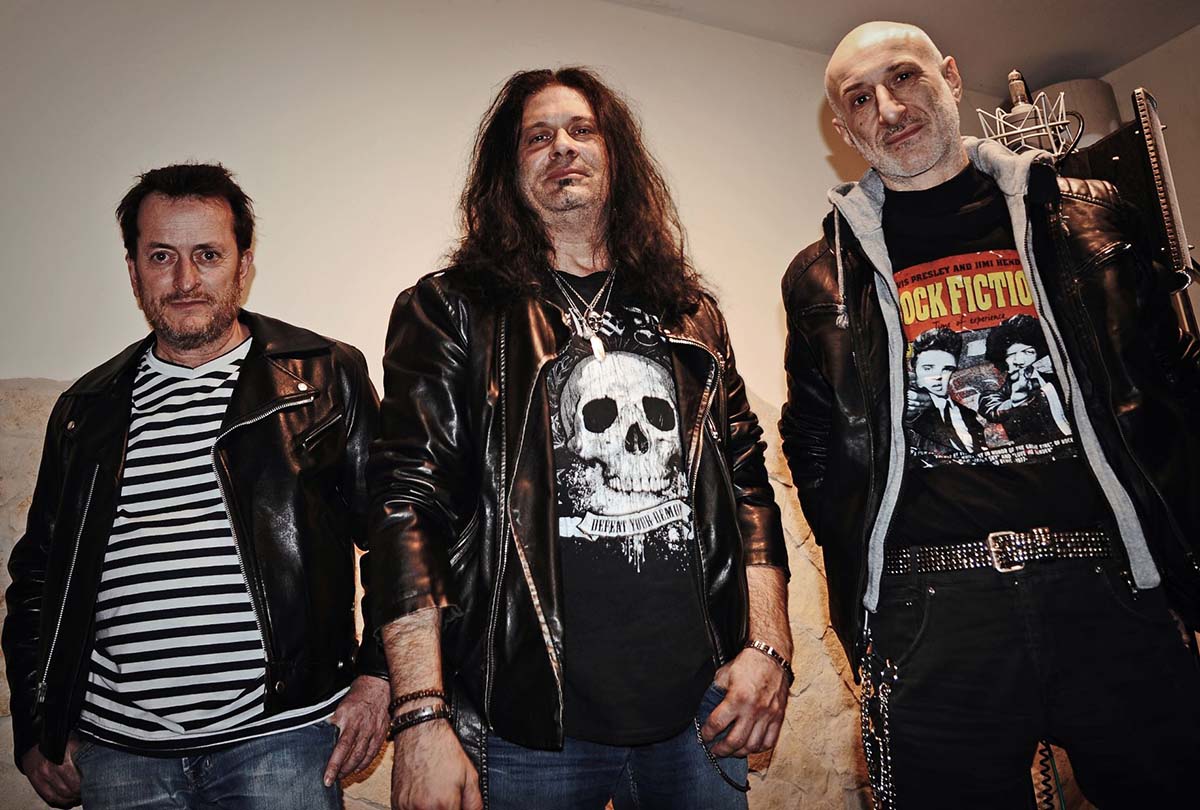 Track list:
1. Earthquake
2. The Eagles Are Laughing
3. Phantom Barrow
4. Once It Was Human (The Fly)
5. Spirit of the Blind Man
6. Screaming Steel
7. Gangs Fight
8. Golem of Prague
9. Sign of the Times
10. Beauty VS Beast
11. Winners Take All
12. Despair (Bonus track available only on CD)
La versione fisica sarà curata da Andromeda Relix, quella digitale dalla Heart of Steel Records.
Segui la band su FB : https://www.facebook.com/spitfiremetal
Per i CD visita : https://www.facebook.com/andromedarelix
Per l'album digitale : https://www.facebook.com/heartofsteelrecords