"Higher" è stato registrato e mixato da Matteo Andolina presso l' Echo Sound Studio e masterizzato a Seattle (USA) da Kelly Gray (Queensrÿche, Slave to the System, Geoff Tate).
L'album è disponibile in Cd fisico e su tutte le maggiori piattaforme di streaming a questo link: https://bfan.link/tgd-higher
I tre singoli e videoclip estratti dal disco:
Speed: https://youtu.be/iXbjxzXVMSc
Stay: https://youtu.be/KTUIsd0Ght8
Piece of Me: https://youtu.be/EtESboWe1YU
I The Great Divide sono:
Mauro Pala: voce
Pier Paolo Cianca: chitarra
Gabriele Sorrentino: chitarra
Alessio Ripani: basso
Vladimiro Melchiorre: batteria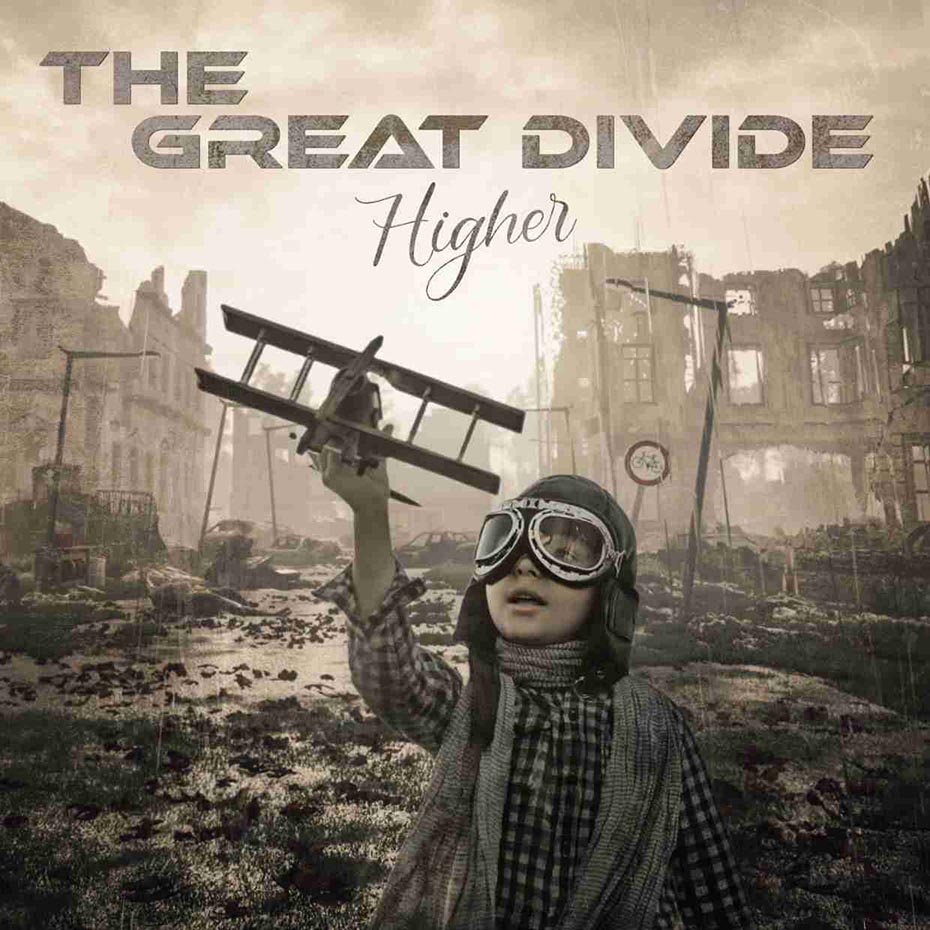 Bio:
The Great Divide si formano nel 2011 in un garage convertito alla periferia di Roma. La band trova il suo suono e definisce il proprio linguaggio a metà tra l'hard rock dei Velvet Revolver, Backyard Babies, Foo Fighters e il grunge degli Alice in Chains e Stone Temple Pilots, con influenze crossover e alternative rock.
Nel 2017 Il quintetto registra il suo Secondo album (UNION) in un fine settimana, alla vecchia maniera: live, "plug and play" negli amplificatori e senza editing in post produzione, cercando la stessa magia, energia e interplay ascoltata sul album degli anni settanta.
Con il loro Atlantic Hangover Rock i The Great Divide si presentano con un mix di Hard Rock americano/europeo dal sound duro e istintivo, mescolato ad una voce melodica e potente; il tutto come in una gara mozzafiato. Il sound del gruppo può essere riassunto in questi termini: grezzo, veloce e rumoroso.
Per ulteriori informazioni:
Website: https://www.thegreatdivide.it
Fb: https://www.facebook.com/TheGr8Divide
IG: https://www.instagram.com/thegreatdivideitaly
YouTube: https://bit.ly/2TliOyY
Spotify: https://spoti.fi/37mk1v8