La webzine RockNation presenta oggi in anteprima il videoclip ufficiale di "Scars Remain":
L'ho scritta pensando a ciò che ci portiamo dietro dal passato. Le cicatrici ti segnano, non vanno via … restano lì a ricordati da dove vieni e ti rendono più forte …
Ivan Battistella (cantante)
Il brano sarà disponibile da venerdì 23 settembre su tutte le piattaforme digitali, distribuito da The Orchard.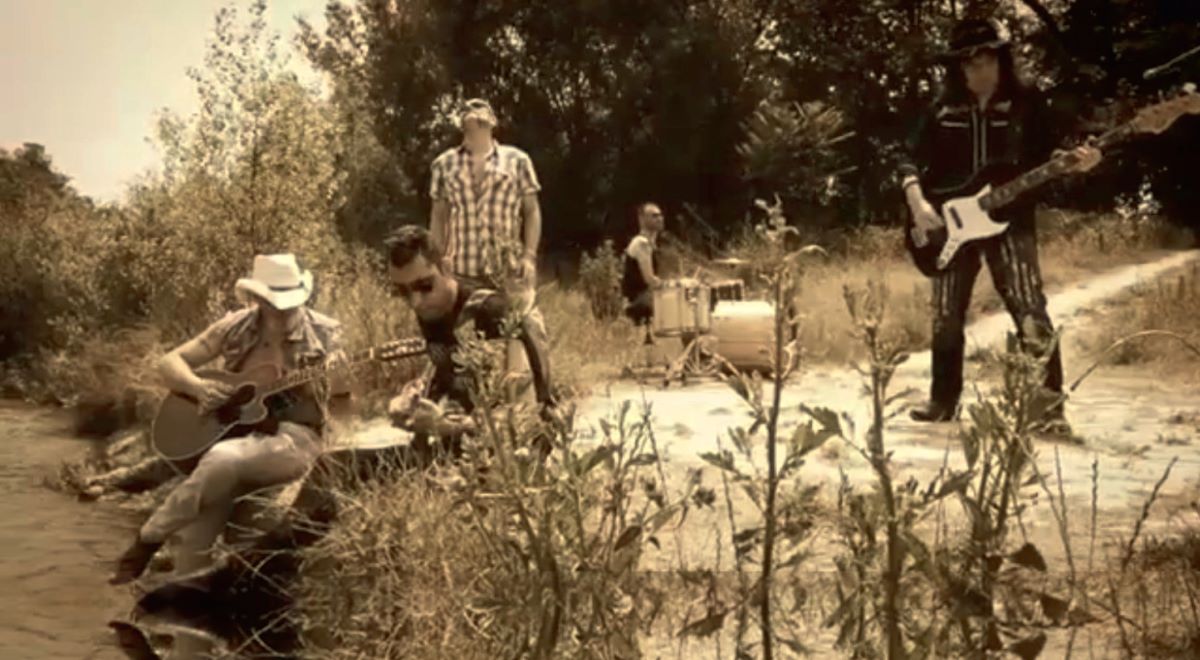 The Steel Bones nascono nel 2020 in pieno lockdown, da un'idea di Carlo Lantieri e Ivan Battistella, rispettivamente chitarrista e cantante della band. Dopo la collaborazione pluriennale con diversi progetti, e bloccati dall'impossibilità dell'attività live a causa delle restrizioni per Covid, per i due nasce l'esigenza di intraprendere un nuovo cammino, ispirato ad una tradizione musicale che si distaccasse dai soliti cliché del Rock, dalle solite tribute band che ormai hanno invaso il panorama musicale in Italia. I due cominciano a scambiarsi idee, ad arrangiare pezzi che attingono ispirazione nei mostri sacri della musica americana come Lynyrd Skynyrd, Free, Black Crowes, Blackberry Smoke, Molly Hatchet ect.. e che affondano radici nel Southern Rock, nel Country e nel Blues.
L'idea iniziale era di provare a scrivere qualche pezzo per poi pubblicare qualche singolo. Dopo quasi un anno Carlo ed Ivan si ritrovano con oltre 20 brani in cantiere. Decidono di coinvolgere nel progetto il batterista Simone Gagliardi, musicista dell'underground Marchigiano con ventennale esperienza, il bassista Maurizio Leone e il chitarrista Erik Porfiri. Appena è stato possibile, la band si è ritrovata in studio per arrangiare e produrre il primo singolo auto-prodotto, "Hard Bones", che vede la luce nel luglio 2021 accompagnato dal primo video ufficiale della band.
Tra ottobre 2021 e marzo 2022 la band si chiude in studio, e arrangia altri 7 brani che andranno, insieme al singolo, a comporre il primo album ufficiale "First Step", che sarà pubblicato dalla Red Cat Records (Red Cat Music). Attualmente la band è impegnata in un tour promozionale dell'album che farà tappa in diverse città tra Marche e Lazio.
PROSSIME DATE
22 ottobre – Florentia Rock Live – San Benedetto del Tronto
29 ottobre – Caffè della fortuna – Colbordolo (PU)
5 novembre – Le Mura – Roma
Line UP:
Ivan Battistella: Voce, Chitarra, armonica
Carlo Lantieri: Chitarra, banjo, mandolini, armonica, voce
Simone Gagliardi: Batteria, percussioni, voce
Maurizio Leone: Basso
CONTATTI BAND:
INSTAGRAM: https://www.instagram.com/thesteelbones
FACEBOOK: https://www.facebook.com/thesteelbones
YOUTUBE: https://www.youtube.com/channel/