Capodanno 2011 lo festeggiamo al Thunderdome in via Zanardi 92 a Bologna sotto l'egida di Moreno Lissoni. La sua fanzine SLAM! da oltre 10 anni riunisce disfunzionali da ogni parte dello stivale accomunati da un' assuefazione irresistibile per il rock and roll. Direttamente dagli anni in cui l'etichetta GLAM era ancora l'insulto più terribile vi facciamo la festa come solo noi sappiamo farla… Ricordatevi che siamo usciti vivi dagli anni 90.
LESTER AND THE LANDSLIDE LADIES
www.landslideladies.com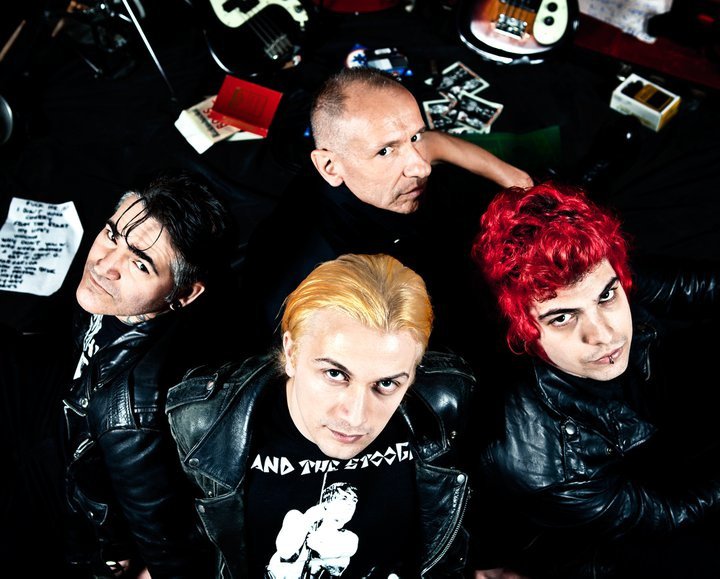 Perdenti di successo a tutto tondo, dal 2002 infestano i palchi di tutta Europa suonando oltre 600 serate in 7 diverse nazioni, pubblicando 8 dischi e 3 videoclip, cambiando oltre 40 componenti, diventando una tesi di laurea in sociologia presso l'università di Padova, presenti al Ramones Museum e al Museum der Kommunikation entrambi a Berlino, dividendo il palco con Backyard Babies, Faster Pussycat, L.A. Guns, Vibrators, Cockney Rejects, Michael Monroe, Dogs D' Amour e tantissimi altri. Dispersi tra primi Kiss e primi Ramones continuano a farci battere il piedino con un sound personale ed unico nel suo genere, un glam punk d'autore 100% italiano.
[yframe url='http://www.youtube.com/watch?v=V47UF27gDXk&feature=related']
HOLLYWOOD KILLERZ
www.hollywoodkillerz.net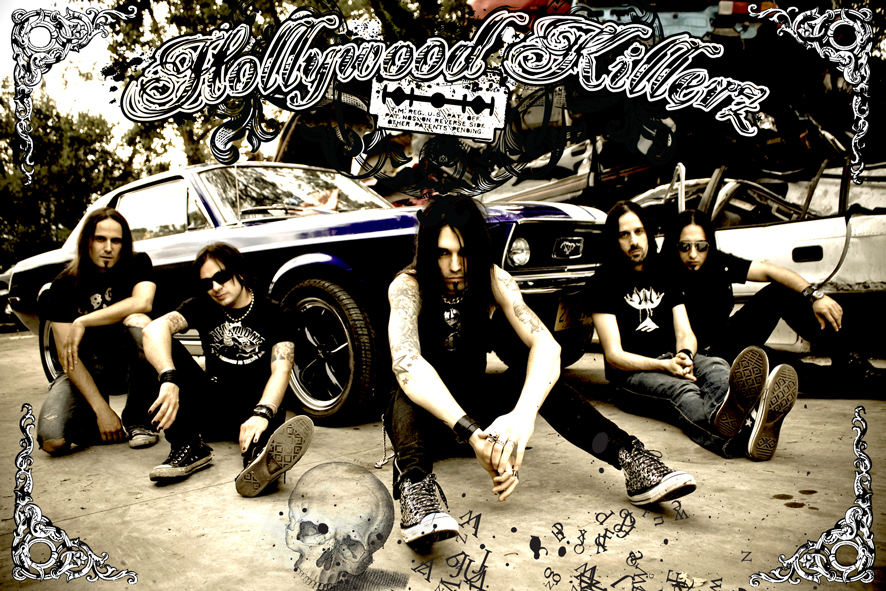 Gli Hollywood Killerz nascono a Torino a fine anni 90 e, dopo una demotape di due pezzi, registrano nel 1999 la demo ep "Back to Devastation Boulevard". "Cruel Game" viene inserita nella compilation inglese "Rock N Roll Salvation", in compagnia di artisti come di Sylvain Sylvain, AntiProduct, The Flaming Sideburns, Diamond Dogs e Crystal Extasy.
Nel frattempo la band si adopera per vivacizzare l'underground italiano dando vita al GLAM ATTAKK, un festival con ricorrenza annuale che diventa da subito un appuntamento fisso e atteso dalla scena tricolore, e che vede i 'Killerz esibirsi assieme a band come Gutter Queens, Slamdunk, Shameless, Geoff Starr, Gemini 5, Private Line, The Dogs D'Amour, Nasty Idols, Adam Bomb, Michael Monroe… Oltre ai migliori gruppi glam rock italiani.
Nel 2003 esce la demo "Lovecrash": il genere proposto ora rivela una svolta verso sonorità nervose e glam punk. Nel 2004 vengono composti e registrati dei nuovi pezzi, e la band intraprende una fitta attività live che tocca le maggiori città italiane.
Nonostante numerosi cambi di batterista e qualche stop forzato, la band suona ovunque rendendosi protagonista di live show energici e incendiari miscelando un rock n roll tirato intriso di urgenza e cattiveria punk con una venatura glamour.
[yframe url='http://www.youtube.com/watch?v=eiu-PDCe-TA&feature=related']
IGGY AND HIS BOOZE
http://www.myspace.com/iggyandhisbooze

Figlio illegittimo di Jagger e Richards, cugino di Stewart e Wood, con lo stile del miglior Tyla e la gola dello Spike più sofferente Iggy è una vera e propria garanzia tutta italiana quando si parla di sleaze all' Inglese, di cui è rimasto uno dei pochissimi alfieri nel nostro paese. Direttamente da Bologna da sempre in prima linea con il suo adagio "Don't stop Drinkin'" vi ubriacherà di ottimo rock and roll come solo lui sa fare.
[yframe url='http://www.youtube.com/watch?v=T1Fjk9eM9hM']