Il disco conterrà 13 pezzi che ripercorreranno 13 momenti salienti della carriera del cineasta americano. 13 nuove canzoni ispirate ad altrettante opere cinematografiche.
Christine é ispirato al classico di Stephen King portato sul grande schermo da John Carpenter nel 1983.
Per questo, come per ogni altro brano del nuovo disco, vengono inseriti elementi meno ovvi del background musicale dell'autore, piegando il sound ad un'esigenza narrativa senza mai perdere la personalità che lo contraddistingue.
Circondato da un organico d'eccezione Matteo Bassoli (Me And That Men) e Davide Furlani (Honest John Plain) l'intero progetto é un atto di profondissima ammirazione verso la produzione di Carpenter.
Il video, sceneggiato da Lester, é realizzato da Giorgio Prodoti ed interpretato da Rachele Bosco.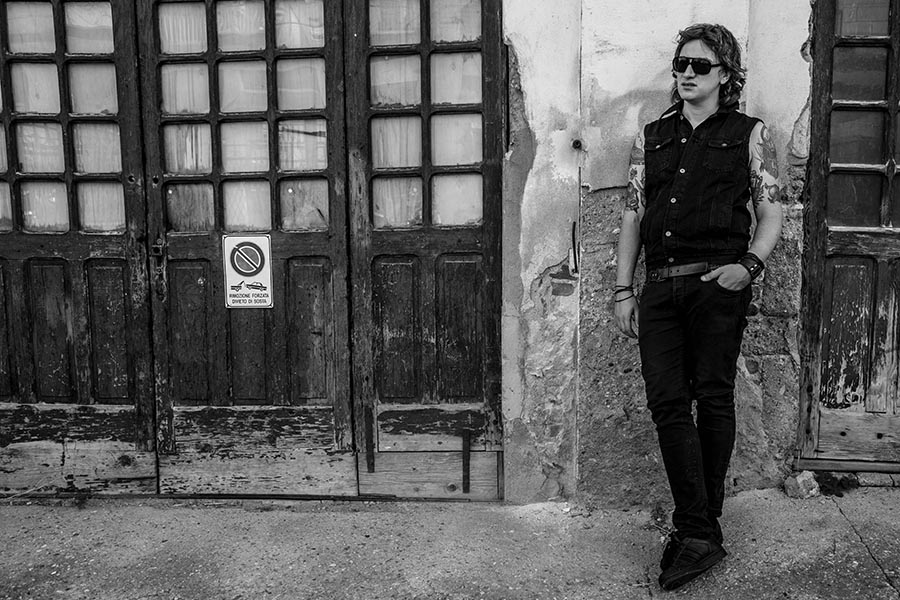 Lester scrive canzoni e suona musica dalla metà degli anni novanta. Ha suonato più di mille concerti in giro per l' Europa, ha registrato oltre una dozzina di album e continua a godersi il viaggio.
Lester, ugualmente influenzato dal punk rock newyorkese degli anni settanta (Ramones, Heartbreakers, Dictators, Dead Boys) che dall' hard rock dello stesso decennio (AC/DC, Kiss, Cheap Trick, Aerosmith) ha unito le sue due passioni per creare un suo sound personale.
Lester accanto alla sua band solista ha suonato nei The Crybabys (Regno Unito), Honest John Plain (Regno Unito) e Brandy Row (Regno Unito) insieme a membri ed ex membri di Ian Hunter, The Boys, UK Subs, Vibrators, Capt. Sensible, Nikki Sudden, Dogs D'Amour, Lurkers ecc.
Lester ha condiviso il palco con Offspring, Backyard Babies, Michael Monroe, Faster Pussycat, LA Guns, Vibrators, The Dickies, Slaughter And The Dogs, Supersuckers, Dogs D'Amour, Enuff Z'Nuff, The Boys, Richie Ramone, Angelic Upstarts, Cockney Rejects, Paul Collins Beat, Bruce Kulick, John Corabi, Black Halos, Jetboy, Texas Terri Bomb!, Tigertailz, Koffin Kats, Cockney Rejects, Crystal Pistol, Chris Masuak, The Loyalties, Brijitte West & The Desperate Hopefuls, Tuff, Caroline & The Treats, Sex Slaves, Jet Boys, Kevin K, The Accidents, Hollywood Teasze, Bible Of The Devil e molti altri.
Negli ultimi 20 anni Lester non ha mai smesso di registrare o di andare in tournée, quindi fai attenzione al suo prossimo concerto e assicurati di essere lì, non vedrai mai lo stesso spettacolo due volte.
Segui Lester Greenowski attraverso gli spazi ufficiali:
Sito: www.lestergreenowski.com
linktree: https://linktr.ee/lestergreenowski