Nel 2019 Lester si riunisce con Vinn Borawski, storico chitarrista e controparte artistica di Greenowski in Lester And The Landslide Ladies, per partecipare con un brano a "We Keep On Shoutin' – Not Your Average Kiss Tribute" tributo ai Kiss in memoria del fotografo Alex Ruffini. I proventi delle vendite infatti, sono stati devoluti all'associazione fondata da quest'ultimo in sostegno dei pazienti oncologici.
https://www.cancerdrugsandrockandroll.com
Di lì a poco si aggiungeranno altre dieci rivisitazioni del quartetto di New York arricchite da ospiti provenienti dal passato e dal presente del duo. Sul disco troviamo: Irene Viboras (Viboras), Faz La Rocca (Faz Waltz), Matteo Bassoli (Me And That Man), Paul Del Bello (Dobermann), SJ Aschieris (Aschieris), Nick Mantoan (Piggy Slot), Dado Bertonazzi e tanti altri.
Per anticipare l'uscita di Kover All Over sono stati realizzati quattro video che potete visionare attraverso questi link:
Lester Greenowski – Radioactive
Lester Greenowski feat. Irene Viboras – New York Groove
Lester Greenowski feat. Vinn Borawski – Kissin' Time
Lester Greenowski feat. Paul Del Bello – Radioattiva
Oggi, con questa seconda uscita dal titolo Kover All Over, Lester coglie l'occasione di omaggiare una delle principali influenze che hanno ispirato Greenowski e Borawski attraverso il confronto tra originale e cover, e di illustrare il modus operandi che ne ha sviluppato il sound.
Kover All Over cerca quindi di rileggere i brani scelti distillandone i tratti salienti, focalizzandosi su cosa rende "rock" quel determinato pezzo nel tentativo di enfatizzarne ulteriormente proprio quell' aspetto.
Riarrangiare queste canzoni e presentarle sotto una luce diversa permette, soprattutto a chi le suona, di rivivere l'entusiasmo del primo ascolto; "una seconda prima volta" per ricordare da dove si è partiti pianificando dove si vuole arrivare dimostrando tutto l'affetto nei confronti di chi con la propria musica ha segnato indelebilmente la vita di tantissimi.
Tracklist Kover All Over
1 – Radioactive
2 – Got To Choose
3 – New York Groove
4 – Kissin' Time
5 – Cold Gin
6 – Strutter
7 – Parasite
8 – It's My Life
9 – Getaway
10 – I Love It Loud
11 – Radioattiva (Bonus Track)
Lester scrive canzoni e sale sul palco da metà degli anni novanta.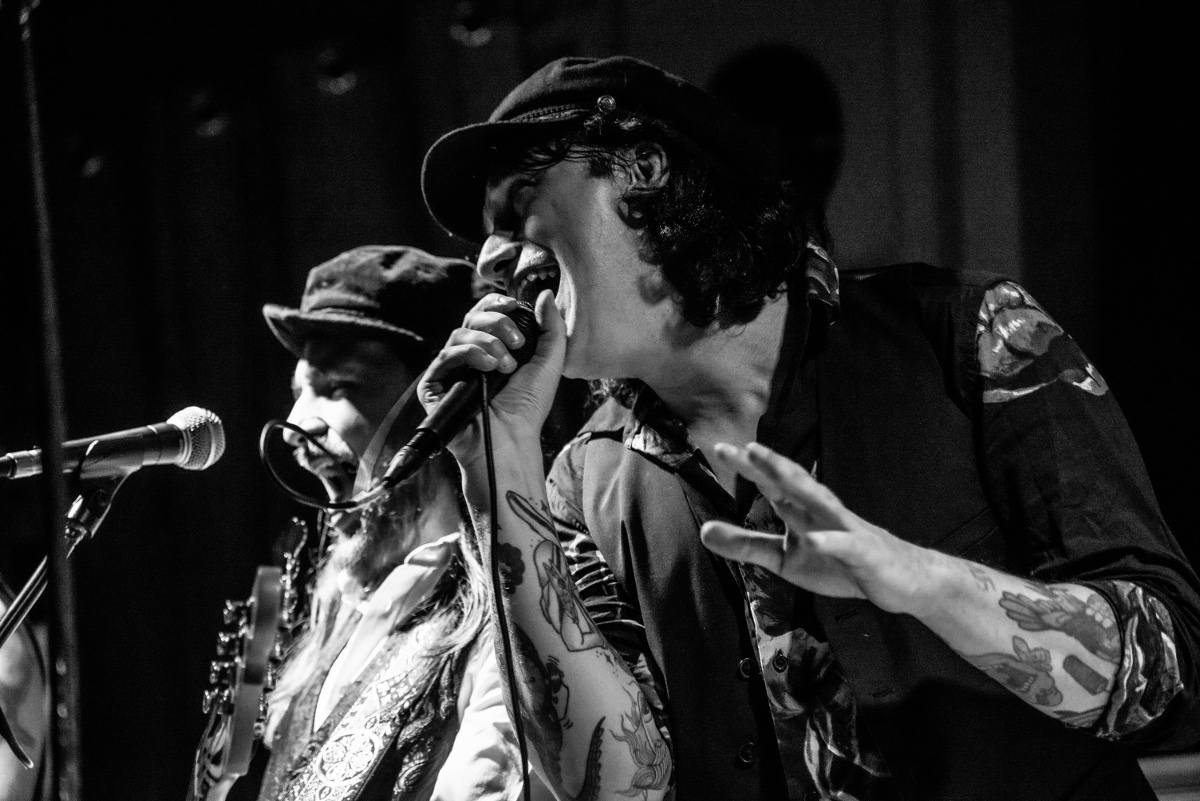 Ha suonato più di mille concerti in giro per l' Europa, ha registrato oltre una dozzina di album e non ha alcuna intenzione di smettere.
Ugualmente influenzato dal punk rock newyorkese degli anni settanta (Ramones, Heartbreakers, Dictators) che dall' hard rock dello stesso decennio (AC/DC, Kiss, Cheap Trick) ha unito le sue due passioni per creare un sound assolutamente personale.
Accanto alla sua band solista è stato componente di The Crybabys (Regno Unito), Honest John Plain (Regno Unito) e Brandy Row (Regno Unito) insieme a membri ed ex membri di Ian Hunter, The Boys, UK Subs, Vibrators, Capt. Sensible, Nikki Sudden, Dogs D'Amour, Lurkers ecc.
Negl' anni ha condiviso il palco con Offspring, Backyard Babies, Michael Monroe, Richie Ramone, Faster Pussycat, L.A. Guns, Vibrators, The Dickies, Dictators, Slaughter And The Dogs, Supersuckers, Dogs D'Amour, Enuff Z'Nuff, The Boys, Cockney Rejects, Paul Collins Beat, Bruce Kulick, John Corabi e tanti, tanti, tantissimi altri.
Quest' anno festeggia i suoi primi 20 anni da frontman, durante i quali non ha mai smesso di registrare o di andare in tournée. Apprezzato da critica e nicchia rimane una presenza costante nell' underground europeo, solida conferma per chi già lo conosce, interessante scoperta per chi lo incontra per la prima volta.
Segui Lester Greenowski attraverso gli spazi ufficiali:
Sito: www.lestergreenowski.com
linktree: https://linktr.ee/lestergreenowski