Alcune sonorità sono immortali e resteranno sempre nelle orecchie e nel cuore degli amanti del genere. Un po' come si riconosce il profumo del ragù della nonna dalle scale, bastano pochi secondi per pensare a band come Bon Jovi, Van Halen, Cinderella, Tesla e Dokken quando si avviano certi brani.
Ed è proprio questo hard rock anni 70/80, cromato e potente, che i Damn Freaks propongono in questo loro terzo full length intitolato "III".
Dieci brani dalla produzione corposa e pulita come da tradizione, che ci raccontano le gioie e i dolori delle relazioni, della famiglia, del quotidiano.
"III" è ora disponibile su tutte le piattaforme digitali via Andromeda Relix.
La copia fisica sarà acquistabile dal sito dell'etichetta a partire dal 7 luglio.
Nel frattempo la band ha pubblicato il primo singolo estratto dall'album, "The land of nowhere":
Per ascoltare l'album "III" sulla tua piattaforma preferita clicca qui.
I Damn Freaks nascono nel 2017 su iniziativa del batterista Matteo Panichi e del chitarrista Marco Torri, con l'intenzione di produrre hard rock inedito. Si aggiungono alla line up Iacopo Meille (Tygers of Pan Tang) e il bassista Claudio Rogai.
Il debut album omonimo esce nello stesso anno per l'etichetta Mighty Music e ottiene ottimi riscontri.
Il secondo full length "Love in stereo" viene pubblicato nel 2020 in collaborazione tra Volcano e Andromeda Relix.
La line up attuale vede un cambio di voce e chitarra, con l'ingresso nella band di Giulio Garghentini (Dark Horizon) e del chitarrista e produttore Alex De Rosso (ex Dokken, Dark Lord e Headrush).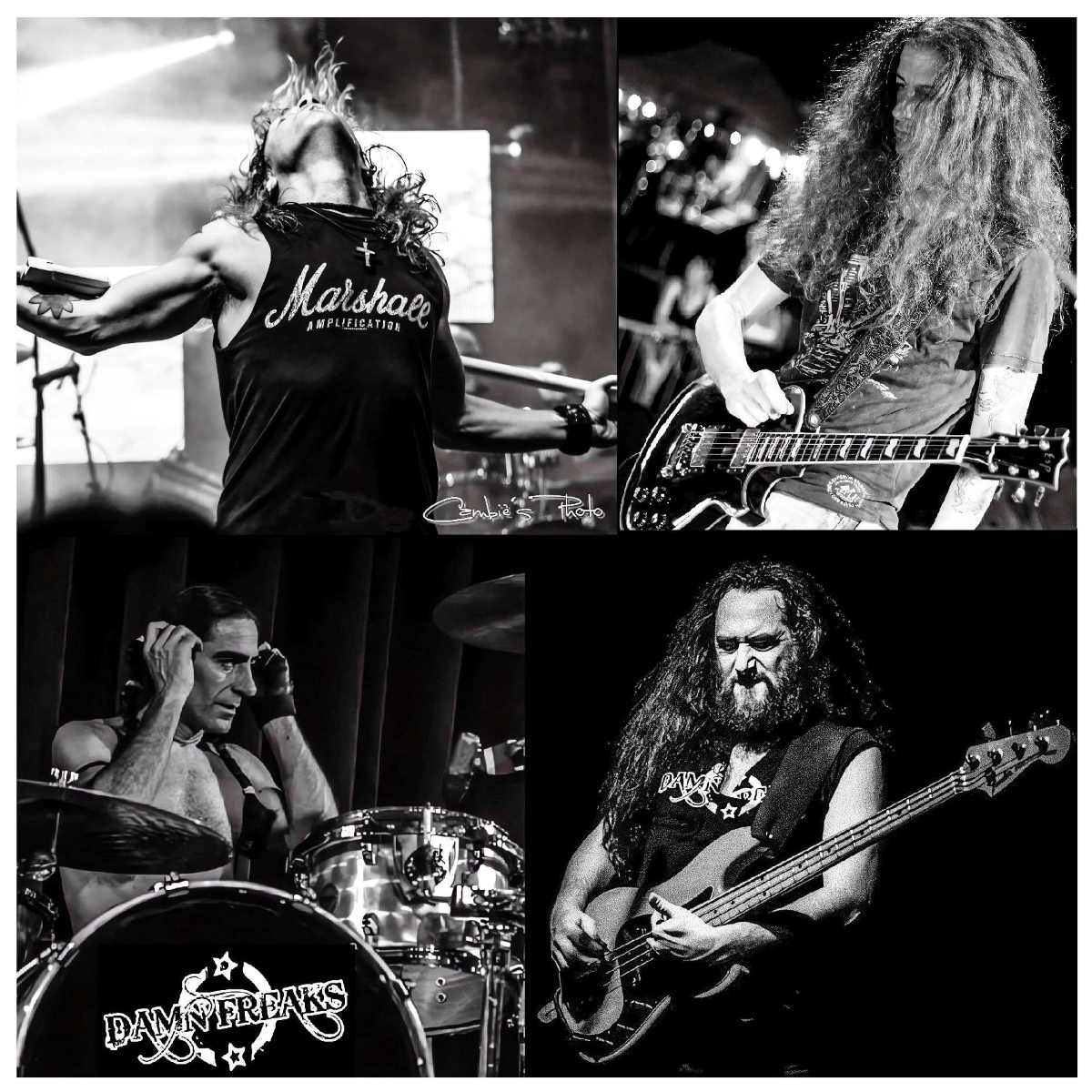 Formazione attuale:
Giulio Garghentini – lead vocals
Alex De Rosso – guitars
Matteo Panichi – drums
Claudio Rogai – bass
Discografia:
DAMN FREAKS (Mighty Music, 2017)
LOVE IN STEREO (Volcano, Andromeda Relix, 2020)
III (Andromeda Relix, 2023)
Contatti band:
Facebook: https://www.facebook.com/DamnFreaks
Instagram: https://www.instagram.com/damnfreaksmusic/
Contatti label:
Sito: www.andromedarelix.com
Instagram: https://instagram.com/andromedarelix?igshid=ZDc4ODBmNjlmNQ==
Facebook: https://www.facebook.com/andromedarelix