I Am Right è il terzo brano estratto dal nuovo disco di The Brokendolls in uscita il 29 Aprile attraverso Lux Noise Records / Tornado Ride Records.  L'album dal titolo "Snakecharmer" è composto da 9 tracce, ne anticipano l'uscita i due precedenti singoli: " Weer All Crazee Now" e "The Only".
Oggi, The Brokendolls pubblicano I Am Right, che descrivono come il brano più punk rock dell'album. La canzone parla di scelte sbagliate fatte in gioventù, di cui ci si pente ma dalle quali agli occhi della gente non si riesce mai a liberarsi definitivamente.
Questo nuovo singolo vede la partecipazione alla voce di Beverly Crime (cantante di Berlin Blackouts e Radio Dead Ones). Il video girato da INVERT VIDEOGRAPHY, oltre al forte riferimento ad uno dei film preferiti di Casey e David Lee Ross Ross (Viuuulentemente Mia), è un tributo al video di una famosa band, ed è dedicato proprio al cantante del gruppo scomparso prematuramente nel 2021. A questo proposito i Brokendolls lanciano un contest: Condividendo il video e indicando a quale band si ispira, si può vincere uno dei gadgets messi in palio! Avete già indovinato?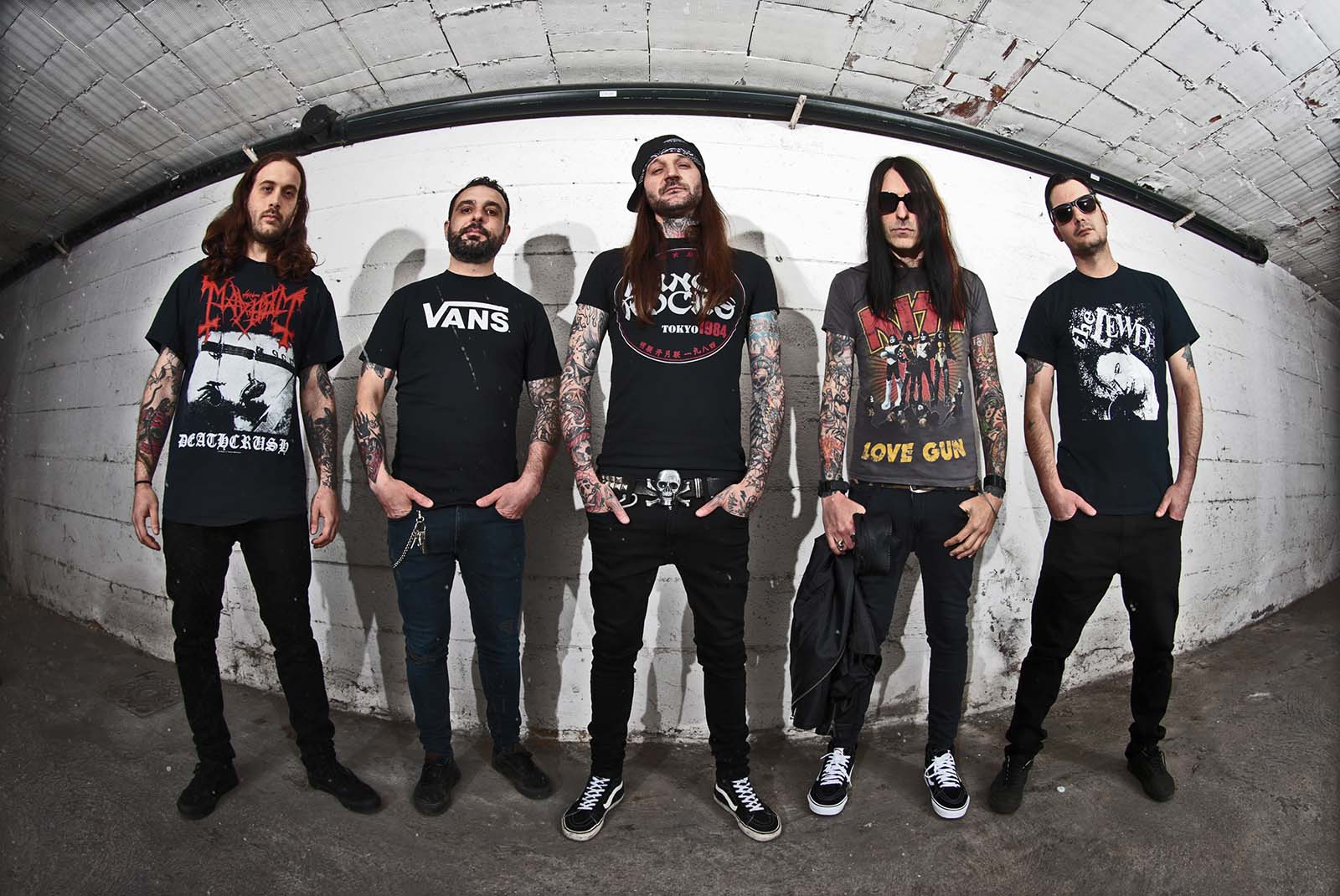 Amplificatori tirati a 11, tatuaggi, alcool e un attitudine Punk Rock. Se incontrate un gruppo di amici con queste caratteristiche, con ogni probabilità si tratta di The Brokendolls. La loro storia comincia nel 2007 quando una cassa di birra ed una bottiglia di Whisky trasformano David Lee Ross nel frontman della band. E' con l'arrivo di Casey (ex Thee S.T.P.) nel 2013 e di So (ex As I Conceit) nel 2017 che i cinque capiscono di avere quella carica esplosiva ed incontenibile che li trasforma in animali da palcoscenico live dopo live.
C'è un unico problema, una volta saliti sul palco nessuno riesce a trattenerli! Dopo il primo album d'esordio "No Ice in My Drink" The Brokendolls sono stati costantemente in giro per l'Italia e in Europa. I loro show sono sempre più coinvolgenti e spettacolari. La loro amicizia diventa più forte ed il palco diventa la loro seconda casa. La loro energia inarrestabile lascia il segno anche in concerti al fianco di Backyard Babies, Hardcore Superstar, Valient Thorr, Peter Pan Speedrock, Nashville Pussy etc.
La passione per questo stile di vita e la voglia di non smettere mai di suonare, portano la band di nuovo in studio. Così, ciò che hanno da dire si trasforma in altri due Lp (Two Fiftynine e Wolves Among Sheep) e nell' Ep Carillon Infernale.
Il Rock'n' Roll continua a scorrere nelle vene e sulla pelle dei Brokendolls ed il loro sound è sempre nuovo ed in continua evoluzione. E' questo che troveremo nel nuovo disco "Snakecharmer" , un mix perfetto di heavy riff e attitudine punk rock.
The Brokendolls sono:
David Lee Ross : Vocals
Nino: Guitars
Giordy: Bass
Casey: Guitars
So: Drums
Segui la band attraverso gli spazi ufficiali:
www.thebrokendolls.com
www.instagram.com/the_brokendolls
www.facebook.com/thefuriousbrokendolls