Dopo aver passato ogni singolo giorno dalla loro release del 2017 in tour, il trio ritorna con un disco nuovo di zecca, assemblato dal produttore Alessandro Del Vecchio.
'Shaken to the core' arriverà l'11 giugno, mentre ad aprire le danze, sarà lo scintillante singolo 'Staring at the black road', atteso per il prossimo 26 Marzo.
Il nuovo album si preannuncia pieno di novità, includendo nuovi elementi ritmici e melodici, incastonati sul classico rock & roll targato DOBERMANN.
L'artwork è stato realizzato dal famoso illustratore svedese Christian Wallin.
L'album sarà pubblicato per Wild Mondays Music / Horus Music UK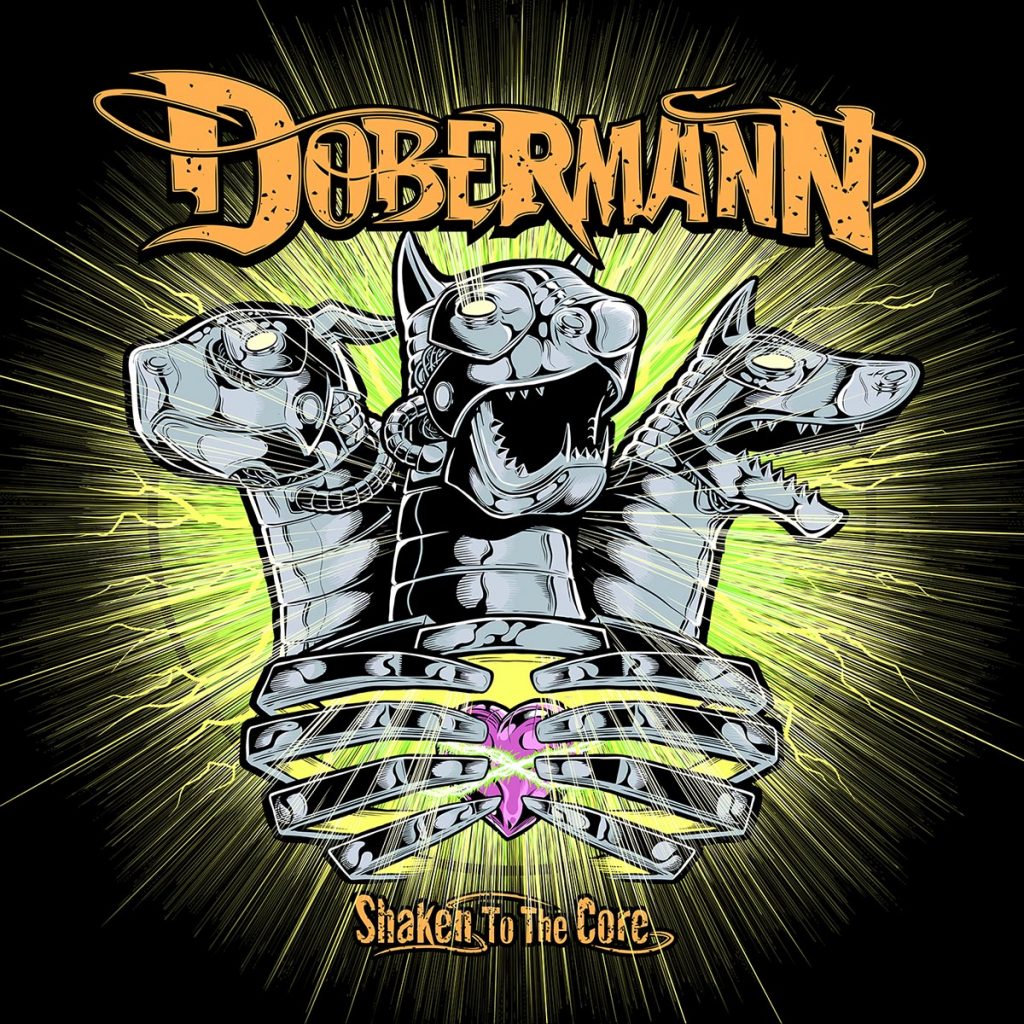 "SHAKEN TO THE CORE" TRACKLIST:
01 Shaken to the core
02 Staring at the black road
03 Stiff upper lip
04 Dropping like flies
05 Over the top
06 Talk to the dust
07 Rolling with the times
08 Summer Devil
09 Rock steady
10 Run for shade
11 Last man standing
DOBERMANN ONLINE:
www.dobermannweb.net
www.facebook.com/dobermannrnrband
www.instagram.com/dobermann_official
www.twitter.com/dobermannhq