La Frontiers Music Srl annuncia l'uscita del nuovo album in studio dei Quiet Riot dal titolo "Road Rage".
Il quartetto di Los Angeles torna con il batterista Frankie Banali, il bassista Chuck Wright, il chitarrista Alex Grossi e il nuovo vocalist Seann Nicols.
I'm very excited about the release of 'Road Rage' on Frontiers Music Srl, which is the first official QUIET RIOT release in eleven years. It contains all newly written and recorded original songs. We stayed true to the great tradition and sound of QUIET RIOT while at the same time always moving musically forward
commenta Frankie Banali.
Road Rage Track Listing: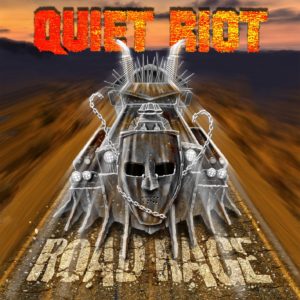 1. Nothing But Trouble
2. Let It Go
3. Snake Charmer
4. Hey Lil' Sister
5. I Don't Need You Anymore
6. Sledge Hammer
7. Never You Mind
8. Empty Rooms
9. Dirty Money
10. The Seeker
11. Road Rage
For More Info Visit:
www.quietriot.band
www.facebook.com/quietriot
https://www.youtube.com/watch?v=oFwX5A9NA1c