A quattro anni di distanza dall'esordio discografico, torna il chitarrista Adrian Vandenberg con i suoi Vandenberg's Moonkings e un nuovo album dal titolo "MK II".
Questo il commento del chitarrista:
The last few years have been very important indeed. We just got to know each other when we recorded out debut album. I think we all exceeded each other's expectations. But you really get to know each other while on the road. It was then that I really became impressed by the abundance of energy that this band has. We tried to capture this on our new album. At the same time, we all grew individually. I am really amazed by the way  has grown even more in his role as a singer and as a front man. I've played with the best bass players and drummers in my extensive career, but with all respect I dare to say that Sem Christoffel and drummer Mart Nijen Es form the best rhythm section I ever had the pleasure of working with.
Il disco uscirà per la Mascot Label Group in diversi formati. Copertina e tracklisting: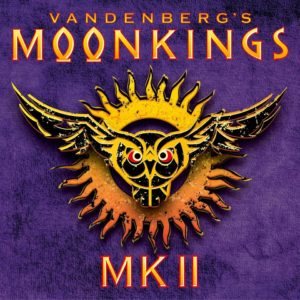 01. Tightrope
02. Reputation
03. Angel In Black
04. The Fire
05. Walk Away
06. All Or Nothing
07. What Doesn't Kill You
08. Ready For The Taking
09. New Day
10. Hard Way
11. Love Runs Out
12. If You Can't Handle The Heat
www.mascotlabelgroup.com/vandenbergs-moonkings
www.facebook.com/moonkingsband