Nel loro terzo album, le Thundermother hanno realizzato la loro prima ballad di sempre.  "Fire In The Rain" esce oggi come singolo.
"'Fire In the Rain' è la nostra prima ballata in assoluto! Questa canzone celebra quella persona speciale che illumina le vostre giornate ed è al vostro fianco tra gli alti e i bassi. L'amore incondizionato, insomma", raccontano le Thundermother.
Energia ad alto voltaggio, riff selvaggi e un groove che arriva direttamente dagli anni '70: due anni e mezzo dopo il successo dell'album "Road Fever", il gruppo rock'n'roll svedese Thundermother fa ritorno, e lo fa in grande stile! Il terzo disco delle Thundermother è uno dei migliori lavori rock che ascolterete quest'anno.
Nella primavera 2017, le Thundermother hanno vissuto un drastico cambiamento: quattro membri hanno lasciato la band, sostituiti da tre nuove musiciste, ma la leader del gruppo – la chitarrista e fondatrice Filippa Nässil – è rimasta al timone, con una visione molto chiara. A giugno la nuova versione delle Thundermother ha pubblicato il singolo "We Fight For Rock N Roll".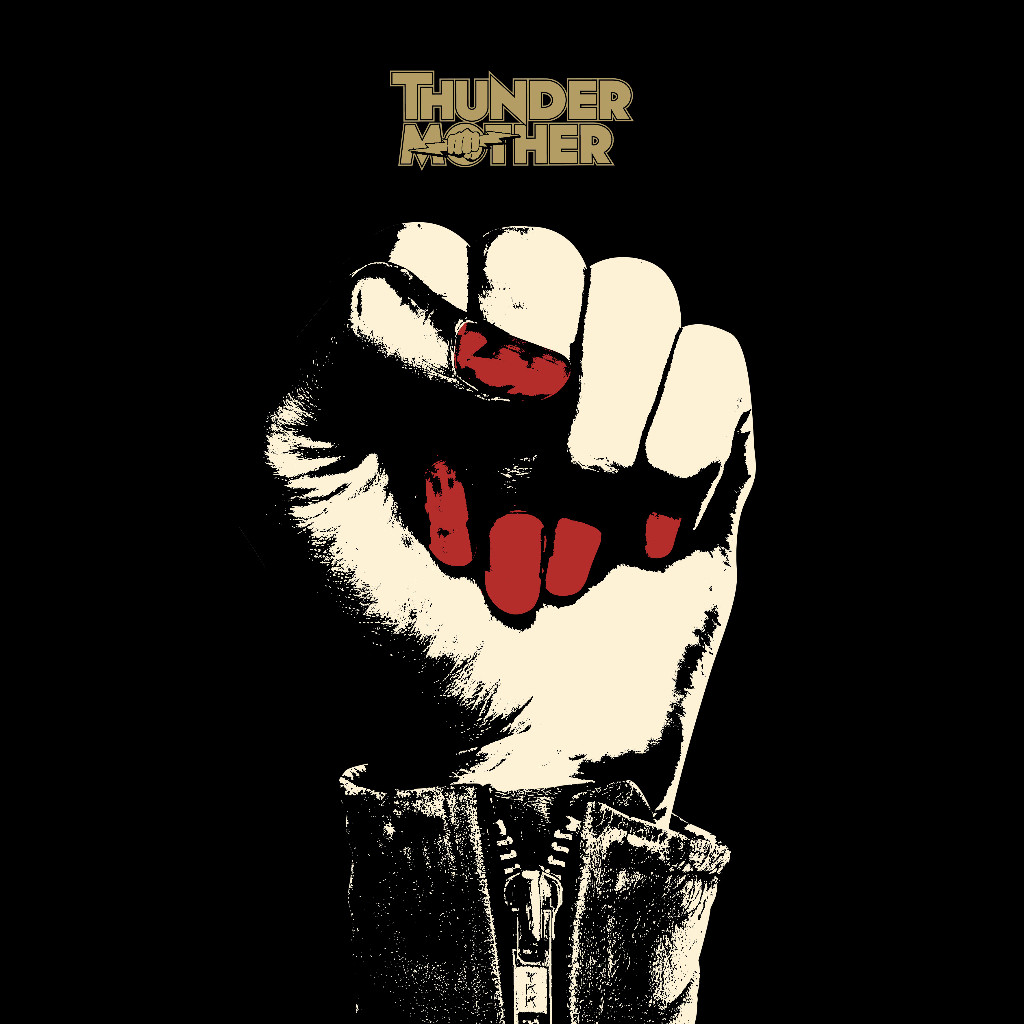 La band ha suonato ben venti date in Europa, tra cui una partecipazione a Wacken. "Suonare a Wacken è stato uno dei miei obiettivi fin da quando ho creato il gruppo. Pioveva a dirotto su 10000 persone, ma a un certo punto la pioggia ha smesso ed è arrivato il sole a riscaldarci", ricorda Filippa Nässil. La band è rimasta talmente soddisfatta dell'esibizione da tatuarsi il logo del Wacken poco tempo dopo.
Dopo un'estate passata on the road, le Thundermother si sono rinchiuse nello studio Nordic Soundlab de Skara. In appena dieci giorni sono nate quindici canzoni, registrate in presa diretta, voce inclusa. Tredici di queste canzoni sono state scelte per il terzo album omonimo.
Le Thundermother non hanno mai suonato così bene. Con il produttore vincitore di tre Grammy svedesi Thomas Plec Johansson (Mustasch, Hardcore Superstar, Watain ecc.), le Thundermother hanno raggiunto il massimo. Basta ascoltare "Rip Your Heart Out" alla Deep Purple per convincersene.
Le Thundermother possono avere abbandonato la loro comfort zone musicale questa volta, ma riconoscerete sempre la band. Si tratta sempre dello stesso grande e ad alto voltaggio rock'n'roll anni '70 che ci ha colpiti fin dal debutto del 2014.
"Thundermother" arriverà nei negozi il 23 febbraio su Despotz Records.
THUNDERMOTHER:
Voce: Guernica Mancini
Chitarra: Filippa Nässil
Batteria: Emlee Johansson
Basso: Sara Pettersson