Arrivato dalla California del sud gli HAIL MARY, band formata dal frontman Michael Olivieri, dal bassista Patrick Guyton, dal drummer Marco Forcone e dai chitarristi Geoff Gayer e Carey Howe, pronti con il video del singolo dal titolo "Media Lobotomy", estratto da "Disturbing the Peace", album in uscita per l'Eönian Records.
Prodotto da Tom Fletcher (Dokken, Metal Church, Motorhead, Ozzy Osbourne, Scorpions, Yngwie J. Malmsteen's Rising Force …), "Disturbing the Peace" viene così definito da Michael Olivieri:
Siamo estremamente entusiasti dell'uscita del disco. Gli HAIL MARY si sono formati dopo il nostro tour di supporto di "Street Ready" ed è stata una parte fondamentale della nostra vita…  vederci riuniti e registrare nuovamente "Media Lobotomy" è stato MOLTO speciale. Marco Forcone ha fatto un lavoro straordinario. Tutto ciò che tocca è magia.
Grazie al team dell'Eonian per aver fatto un lavoro incredibile. Non potevo chiedere di meglio!
Disturbing the Peace sarà disponibile per il pre-order a partire dal 4 giugno e la data di uscita è prevista per il 4 luglio.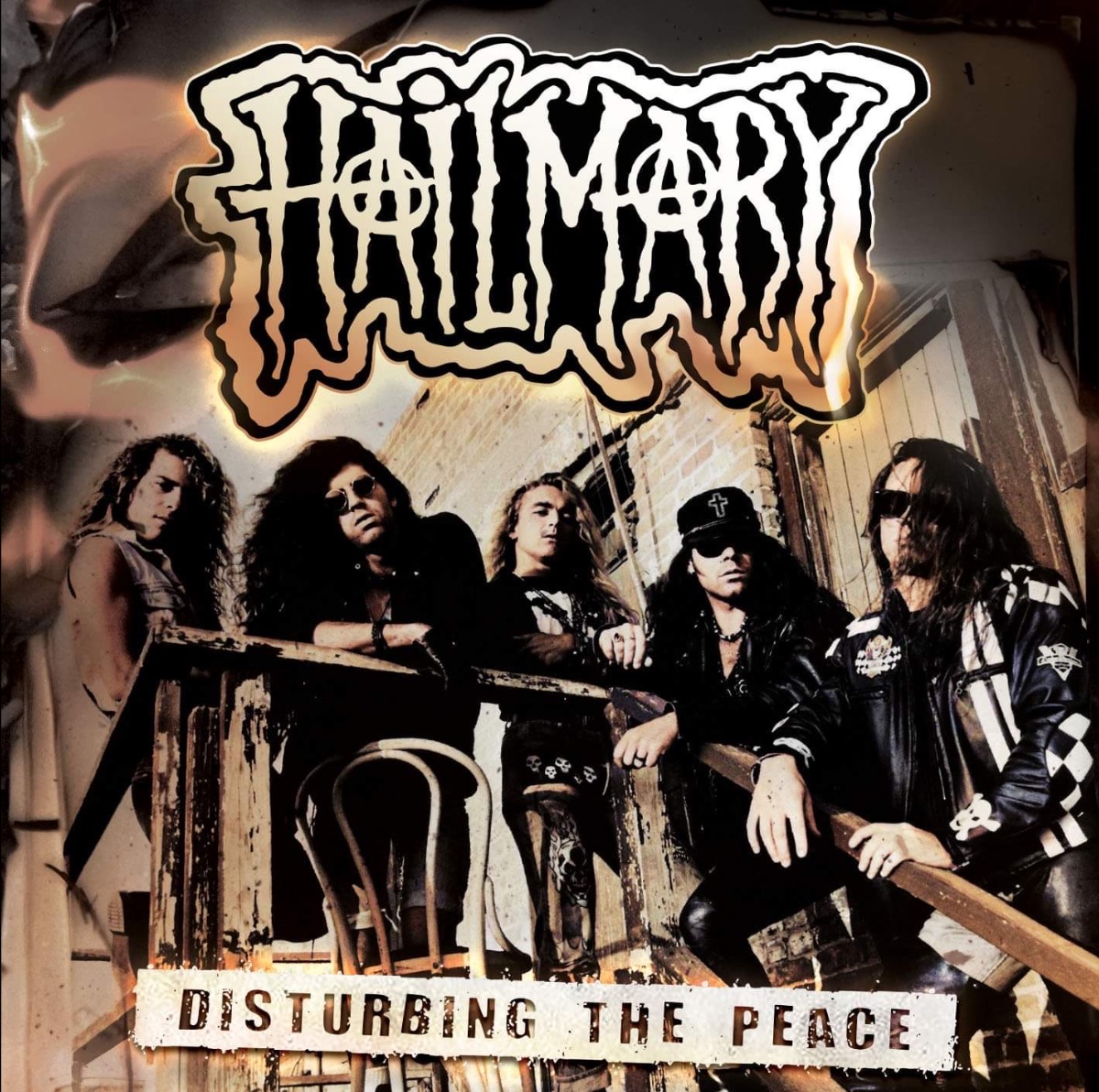 Track List "Disturbing The Peace":
1. Mr. Keeper
2. The Way I Am
3. Media Lobotomy
4. Be My Suicide
5. This Kid
6. Friends
7. Killing My Dreams
8. Crush Of Love
9. D.A.D.
10. I Don't Understand (Demo)
11. What's Your Civilization? (Demo)