Gli hard rocker di Detroit MADAM X hanno firmato per la EMP LABEL GROUP, che pubblicherà il nuovo album  Monstrocity.
Prodotta dai Madam X ai Metro 37 Studios diRochester Hills, MI, e missato dal celebre Michael Wagener (MEGADETH, METALLICA, SKID ROW, OZZY OSBOURNE), insieme a Mark Slaughter, Monstrocity è un classico disco di Metal/Rock che piacerà sia ai vecchi fan che ai nuovi.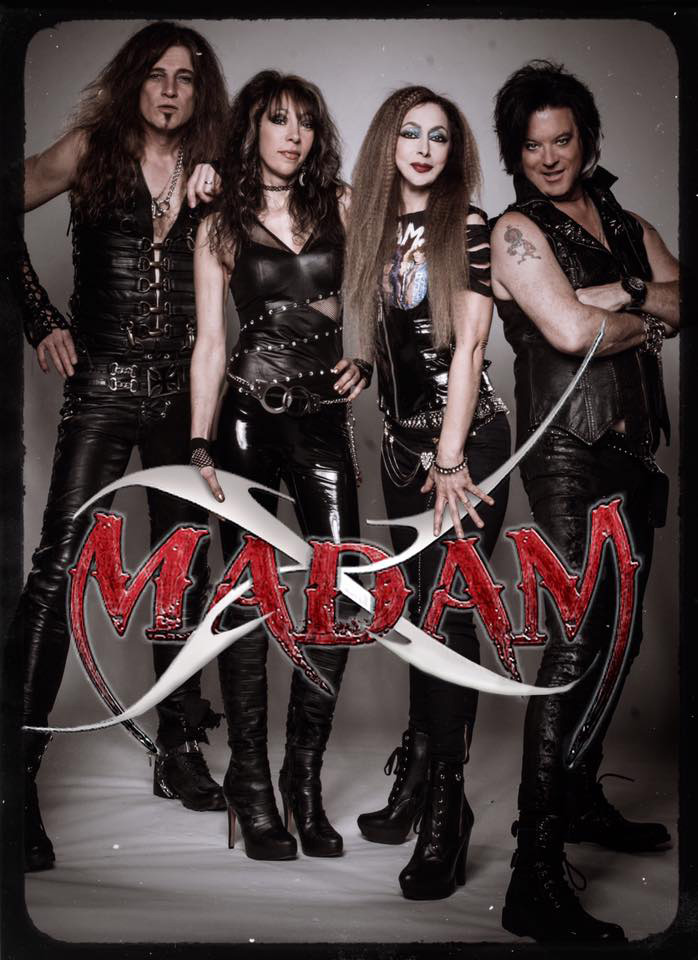 Formati nel 1981 dalle sorelle Roxy e Maxine Petrucci, dal bassista Chris "Godzilla" Doliber e dal vocalist Bret Kaiser, debuttarono nel 1984 con WE RESERVE THE RIGHT, con il singolo "High in High School" che ebbe un notevole successo. Dopo una parentesi con un giovane Sebastian Bach alla voce, Roxy Pretucci lasciò la band per unirsi alle  VIXEN e il gruppo si sciolse, così sul nuovo lavoro:
Hell may not be pretty but good things will find their way out ! It takes a huge pair of metal balls to sign a band like Madam X, David Ellefson and Thom Hazaert at EMP put their love of metal first, and crushed it by signing Madam X ! Raw and flawed, Monstrocity will be unleashed onto the world in fall 2017 ! Long live Rock n Roll but immortalized in Metal!.
Qui li vediamo dal vivo durante lo Sweden Rock Festival del 2014.
www.facebook.com/MadamXofficial
www.madam-x.org