La Perris Records annuncia l'uscita del disco omonimo dei Rock Alliance del songwriter Stewart Sutherland. Nel progetto troviamo il vocalist Eric Langlois (LIFT), Marco Bressette (Protest The Hero, Dead Tired), Kenny Aronoff (Mellencamp, Fogerty), John Rabbit Bundrick (The Who, Johnny Nash) e Phil Robertson (Burton Cummings).
Per i fan di Journey, Boston, Aerosmith, Motley Crüe e Skid Row.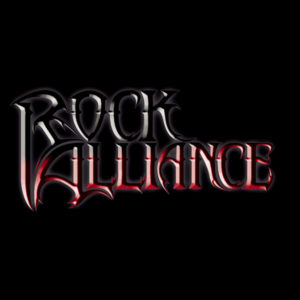 TRACKLIST:
Rock and Roll Resurrection
Bad News Travels Fast
3 Men 3 Horses
Radio
Kick
Not on Me
Bring the Fight
Everything She Wants
www.facebook.com/rockalliancemusic
https://www.youtube.com/watch?v=U9ybEfKH8DE
La seconda uscita della Perris Recordssono gli AOR di Frédéric Slama con "The Heart Of L.A" una compilation con il meglio del cantante con le voci di Jeff Scott Soto (Yngwie Malmsteem, Talisman, W.E.T), Kevin Chalfant (The Storm, Two Fires, Journey, Shooting Star), Steve Overland (FM, The Ladder), Jesse Damon (Silent Rage, Kiss), Paul Sabu (Only Child, Kidd Glove, John Waite), Philip Bardowell (Unruly Child, Places Of Power), David Forbes (Boulevard), Sarah & Mélissa Fontaine (Chasing Violets), Bill Champlin (Chicago), Fergie Frederiksen (Toto), Paul Shortino (Quiet Riot) e 2 tracce inedite: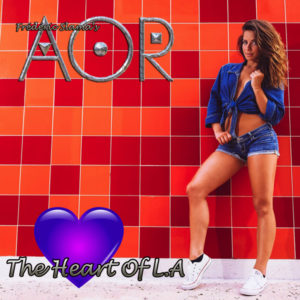 TRACKLIST:
Angels Never Sleep
The Smartest Girl In L.A.
On The Edge Of Glory
Deep Whirlpool
The Main Attraction
Heart In Pawn
Jenny At Midnight
Silent Victory
Dangerous To Know
One Foot In Heaven
Closer To Zero
Secrets In The Shadows
You're My Obsession
From L.A. To Paris
Unreleased Bonus tracks:
Don't Turn Back
 When The Darkness Falls
www.facebook.com/AOR-332360456797788/?ref=hl
La terza e ultima release è dei nostri The Steel con l'album dal titolo "The Evolution of Love", consigliati ai fan di Rush, The Winery Dogs, Led Zeppelin, Gotthard & Richie Kotzen.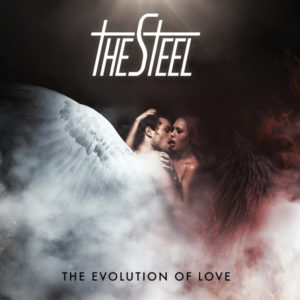 TRACKLIST:
W3/79
You got the feeling
The walking dead
The five lands
Take me away
Mainline
Loneliness
Metaphysical Journey
The Eden
The evolution of love
Lucy is coming
www.facebook.com/WIZARDNAPOLI/
https://www.facebook.com/WIZARDNAPOLI/videos/10153013010873743/