Hellfire Booking Agency, in collaborazione con Erocks Production, è lieta di annunciare il ritorno di una pietra miliare losangelina: i The Bronx!
I The Bronx trovano pan per i loro denti nel punk schietto e ruvido di Los Angeles, distinguendosi rapidamente per concerti elettrici ricchi di mosh pit e adrenalina.
È questione di poco prima che entrino nel mirino delle major: al 12esimo concerto l'offerta di Island/Def Jam, la prima di innumerevoli conquiste che li vedono lavorare al fianco di Joe Baressi (QOTSA, Tool) e l'ex chitarrista dei Guns N' Roses Gilby Clarke. Quasi vent'anni di carriera impressionante alle spalle, incluso un accattivante quanto audace progetto mariachi, i The Bronx si sono riconfermati come punto fermo della scena internazionale con la loro clamorosa ultima fatica, l'LP «Bronx VI».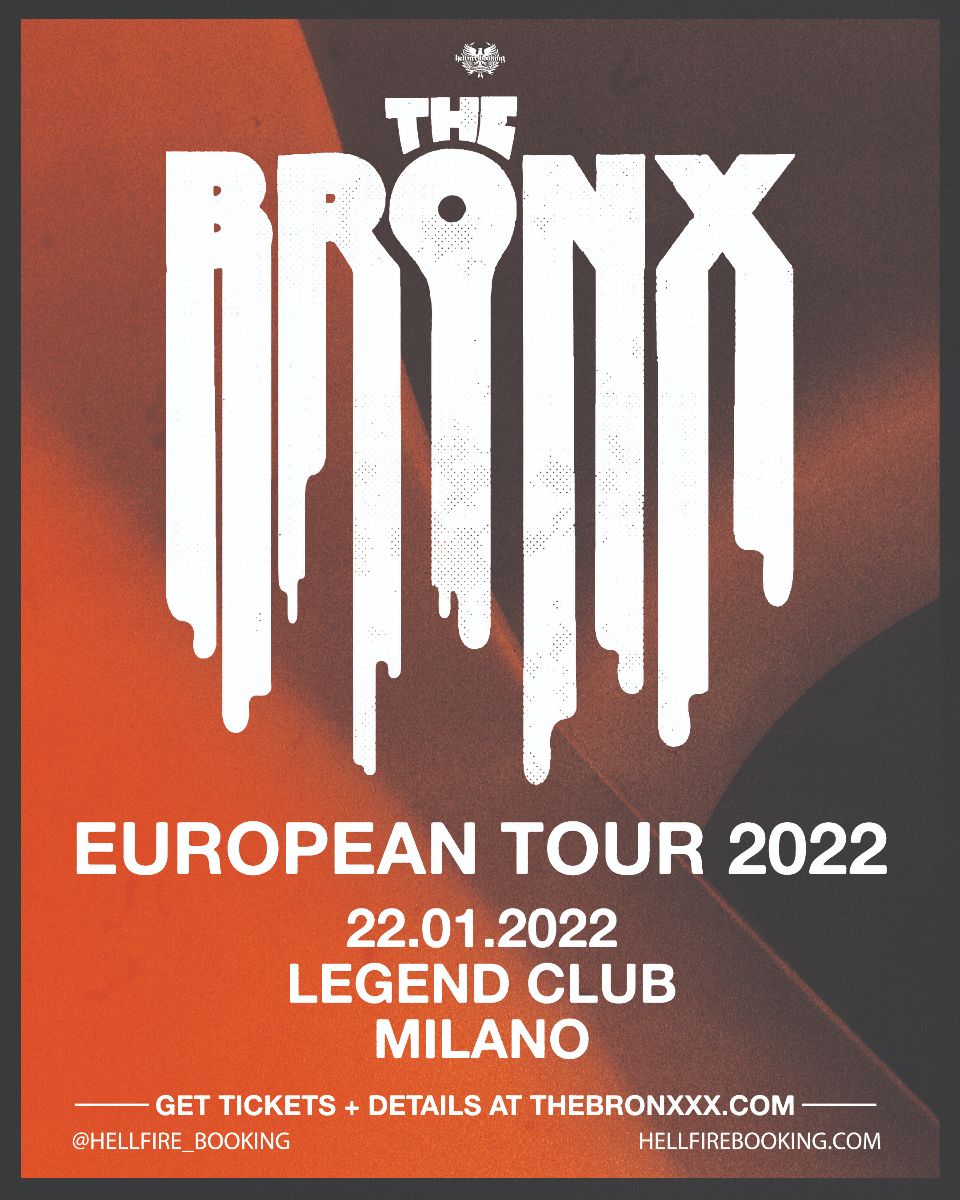 I The Bronx verranno a trovarci per un'unica tappa nel loro tour europeo questo gennaio. Venite a scaldarvi insieme a noi!
22 GENNAIO 2022 | LEGEND CLUB, MILANO
Evento FB: https://www.facebook.com/events/557372458663080/
Prevendite live su Dice a partire dal 22 ottobre alle 11:00