Gli street rocker EVERY MOTHER'S NIGHTMARE il 6 ottobre publicheranno un nuovo full-length album dal titolo 'Grind'.
La release comprende 11 tracce e 3 video, di seguito un assaggio:
https://youtu.be/EXOlJHtZBho
Tracklisting: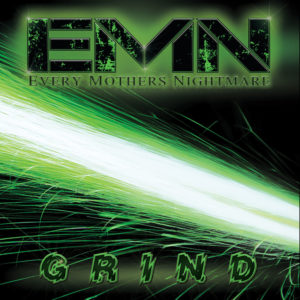 1. Loco Crazy
2. Snake
3. Upper Hand
4. Blown Away
5. Sacred Circle
6. Days Are Through
7. Stand Up
8. Swing
9. Closet (Live)
10. Walls (Live)
11. Push (Live)
EVERY MOTHER'S NIGHTMARE:
Rick Ruhl (lead vocals)
Lonnie Hammer (drums)
Travis "Gunner" Butler (guitar)
Troy Fleming (bass)
John Guttery (guitar)
https://soundcloud.com/highvolmusic/swing-again
Gli Every Mother's Nightmare nascono nel 1987 a Nashville, Tennessee da un'idea del cantante Rick Ruhl e del chitarrista Steve Malone. A completre la formazione il bassista Mark McMurtry e il batterista Jim Phipps. Nel 1990, viene pubblicato l'omonimo Every Mother's Nightmare, prodotto da R. Eli Ball, da cui verranno estratti i singoli "Love Can Make You Blind" e "Walls Come Down". Seguirono diverse date da spalla ai Baton Rouge, Doro, Child's Play, Circus of Power e diversi show anche in veste di headliner. Nel 1993 viene pubblicato Wake Up Screaming dove veniva ripresa la celebre "Tobacco Road" di John D. Loudermilk e tre brani composti insieme a Jack Ponti, ma le scarse vendita portarono alla rottura del contratto con l'Arista.
La band in seguito cambiò spesso formazione e tornarono dopo anni di distanza con con terzo disco Smoking Delta Voodoo per la Perris Records che pubblicò anche la raccolta di inediti Back Traxx.. L'anno successivo vedrà la luce Deeper Shade of Grey, caratterizzato da sonorità più moderne.