"How the Darkness doubled" è l'album non ufficiale che sarebbe dovuto uscire dopo il successo di "The Violent Years". Il team originale composto da Billy Hopeless, Rich Jones (Michael Monroe, Ginger Wildheart, AMEN) e Jay Millette si è riunito e si è portato con sé i nuovi membri John Kerns (The Age Of Electric) e Danni Action (ACIIDZ).
L'album è stato registrato a Toronto e mixato da Dave Draper (The Wildhearts, The Professionals), questo il commento del chitarrista Rich Jones:
Tornare con Billy e Jay per questo nuovo album ha riportato la mia attenzione sulla scrittura con la mentalità degli Halos e per quanto mi riguarda, ci siamo riusciti. Avere i nostri amici John e Danni a bordo ci fa sentire come la formazione più forte che abbiamo mai avuto e lo si può sentire nel disco. Inoltre, io e Billy abbiamo sempre pensato che il terzo album si sarebbe dovuto chiamare "How The Darkness Doubled". Quindi mi è sembrato naturale usare quel titolo ora, anche dopo 20 anni, per quello che considero il seguito spirituale di "The Violent Years
Dopo gli spettacoli al Canadian Music Week di Toronto e due serate sold out a Vancouver, la band è pronta a conquistare una nuova generazione di fan del rock 'n' roll con il loro nuovo album, How the Darkness Doubled.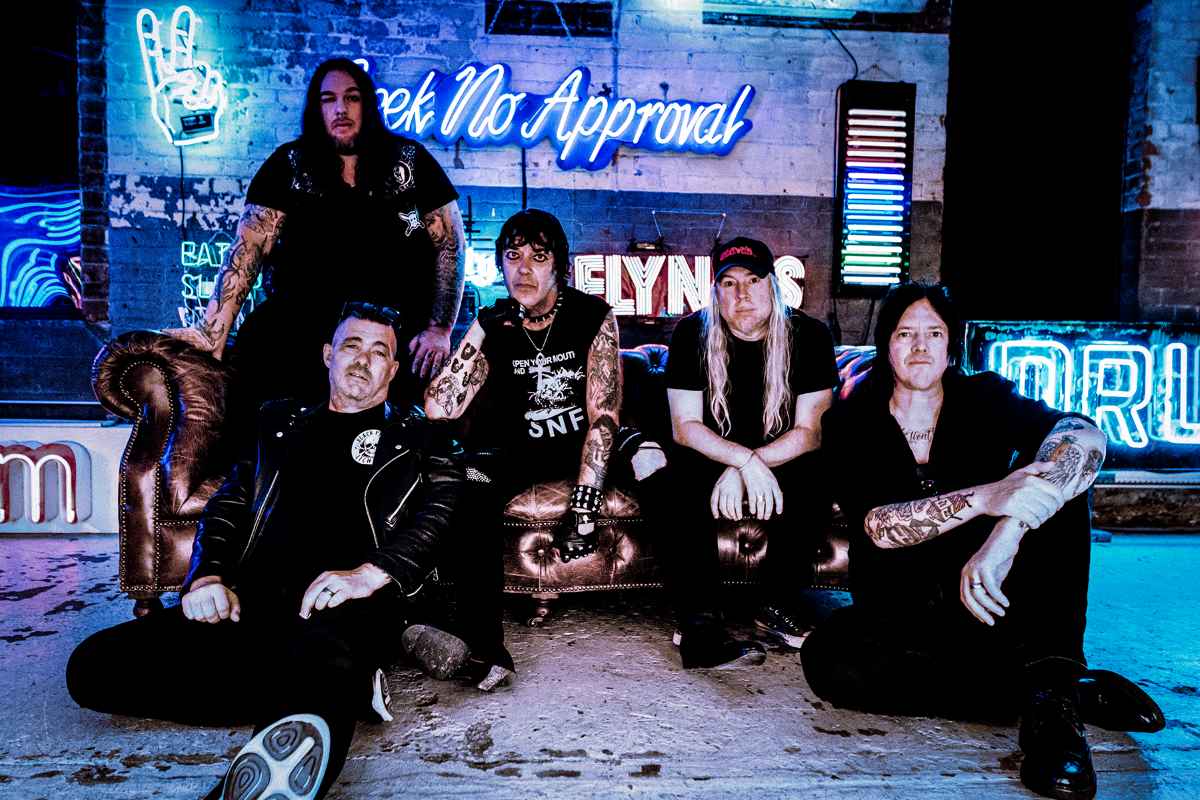 I Black Halos erano noti per essere stati degli instancabili guerrieri della strada, suonando davanti a un pubblico sempre crescente nei club mentre attraversavano il Nord America in un furgone (in realtà una serie di furgoni, ben 9) in festival come Warped Tour, Edgefest, SXSW, CMJ. Dopo i cambiamenti di formazione, dischi per la Century Media e tour in Europa finiscono bruscamente il loro giro quando il loro furgone, insieme alla loro attrezzatura vengono rubati a Montreal all'inizio del loro 2008.
Track Listing:
A History Of Violence 

Tenement Kids 

Uncommonwealth

Forget Me Knot 

Better Days

You Can't Take Back The Night

Even Hell Is Looking Down

All Of My Friends Are Like Drugs 

Ready To Snap (feat. Michael Monroe) 

Frankie Come Home 

Ain't No Good Time To Say Goodbye 

A Positive Note
Twitter: https://twitter.com/theblackhalos
Instagram: https://www.instagram.com/theblackhalos
Facebook: https://www.facebook.com/TheBlackHalos
Bandcamp: https://theblackhalos.bandcamp.com/album/how-the-darkness-doubled
Spotify: https://open.spotify.com/artist/5hUckvxtUKCODb4zgGcAXL?si=AxrvbeXyTUuJSAjh-FyqnQ