I Fuoriuso sono una band nata nel lontano 1995 nella provincia bergamasca. La formazione negli anni ha saputo costruirsi una solida reputazione nella scena indipendente italica. Questo grazie ad una proposta musicale hard rock credibile e sempre fresca.
Inoltre, una massiccia attività live porta nel tempo i Fuoriuso a dividere il palco con artisti del calibro di Hanoi Rocks, The Quireboys, Adam Bomb, Extrema e Punkreas. Adesso, dopo una pausa durata qualche anno, la band torna alla ribalta con un nuovo disco che uscirà il prossimo 19 febbraio per la sempre attivissima Volcano Records & Promotion. Il nuovo album della band rappresenta un ritorno alle sonorità delle origini.
Il disco porterà il titolo di Teenage Disease che la band stessa definisce come "un autoritratto hard rock su una tela glam punk". Oggi la loro etichetta discografica rende note copertina e tracklist ma si preannunciano altre anticipazioni prima della release fissata a febbraio.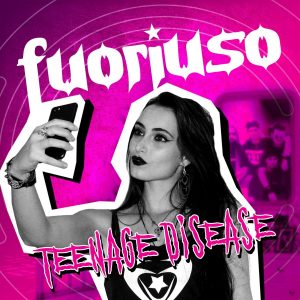 Tracklist Teenage Disease
1. Money Money
2. Sex Slave
3. Love Me Two Times
4. Silenc
5. Wake Up
6. Teenage Disease
7. Sinners & Bells
8. Grab The Wheel
9. Lost
10. Slowly Waitin'
11. Back In Tow
12. Everyone Lies
13. Alien Girlfriend.
Per maggiori informazioni si Fuoriuso
www.volcanopromotion.com
www.facebook.com/fuoriuso.rock
www.instagram.com/fuoriusoofficial