Dopo aver concluso il 2017 con la loro fenomenale radio hit "Have Mercy On Me" e aver completato un tour di grande successo come co-headliner dei FOZZY suonando diversi show sold out in Inghilterra ed Europa, gli originali Wild Boys di Göteborg sono pronti per pubblicare il secondo singolo e video di "Bring The House Down" via GAIN Music Entertainment.
Tratto dal loro attesissimo album "You Can´t Kill My Rock N' Roll" che uscirà il 21 Settembre 2018, "Bring The House Down" è un coinvolgente inno alla Hardcore Superstar. Forte, fiero e perfetto per essere ascoltato a massimo volume! Il singolo è disponibile su tutte le piattaforme digitali e sarà seguito da un esclusivo 7″ in edizione limitata.
Insieme all'uscita del singolo di "Bring The House Down", la band si imbarcherà per un nuovo tour che la porterà in giro per la Svezia prima di aprire il prestigioso Sweden Rock Festival a Giugno come headliner. Il tour includerà alcune date da co-headliner con i conterranei MUSTASCH.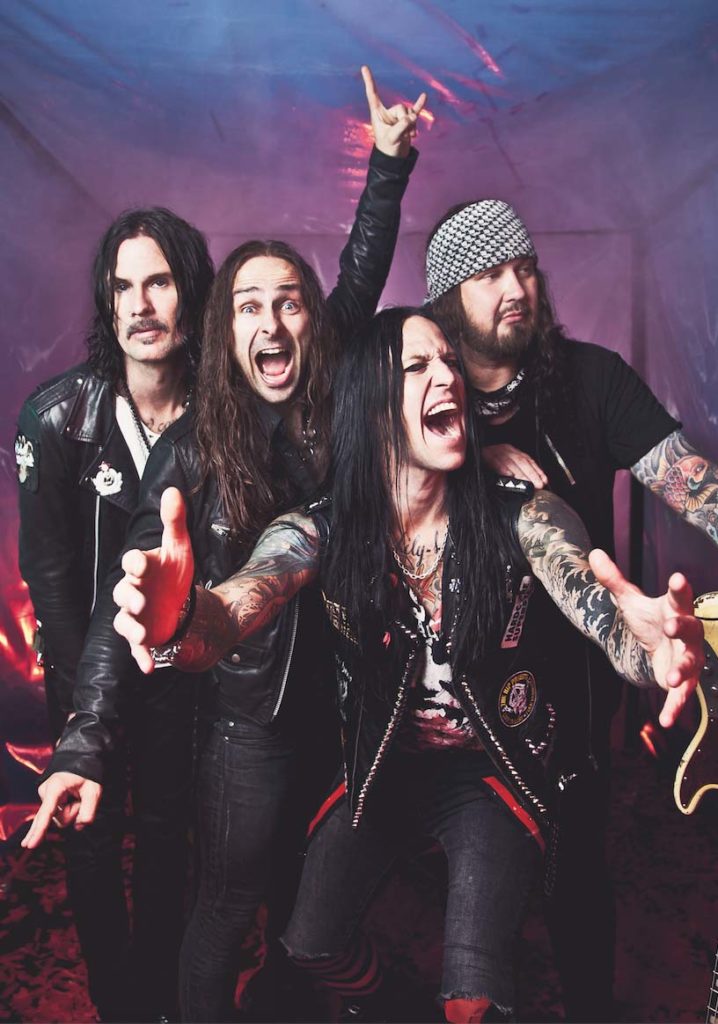 Sin dall'album di debutto uscito nel 1998, gli Hardcore Superstar hanno attraversato il globo numerose volte dividendo il palco con band quali AC/DC, Aerosmith, Kiss e Motörhead. Hanno anche calcato i palchi dei più grandi festival mondiali come il Wacken, Download, Loudpark, e SwedenRock, per citarne alcuni. Nuovi festival saranno confermati a breve come anche altre parti del tour che vedranno la band viaggiare per tutto il 2018 e oltre.