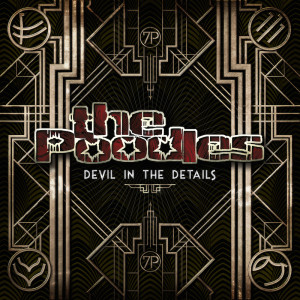 I The Poodles tornano il 27 marzo con "Devil In The Details", il loro sesto album e seguito dell'acclamato "Tour De Force". L'evoluzione del suono della band è evidente ed è il risultato della continuativa collaborazione con il produttore Mats Valentin. È rock n' roll nudo e crudo, senza fronzoli! Sotto molti punti di vista rappresenta un nuovo inizio per i The Poodles e non potete sottrarvi all'invito di sperimentare l'epicità e la maestosità di "Devil In The Details".
L'album di debutto "Metal Will Stand Tall" venne pubblicato nel 2006 e il singolo "Night Of Passion" fu certificato Platino. "Streets Of Fire" dall'album "Sweet Trade" è tuttora il singolo più venduto della band, raggiungendo addirittura il doppio Platino. Tra l'autunno del 2009 e la primavera del 2010, l'album "Performocracy" (2011) entrò al n. 1 della classifica svedese.
In tutto i The Poodles possono contare dieci lavori da "top 10", il che li rende una delle band rock svedesi di maggiore successo.