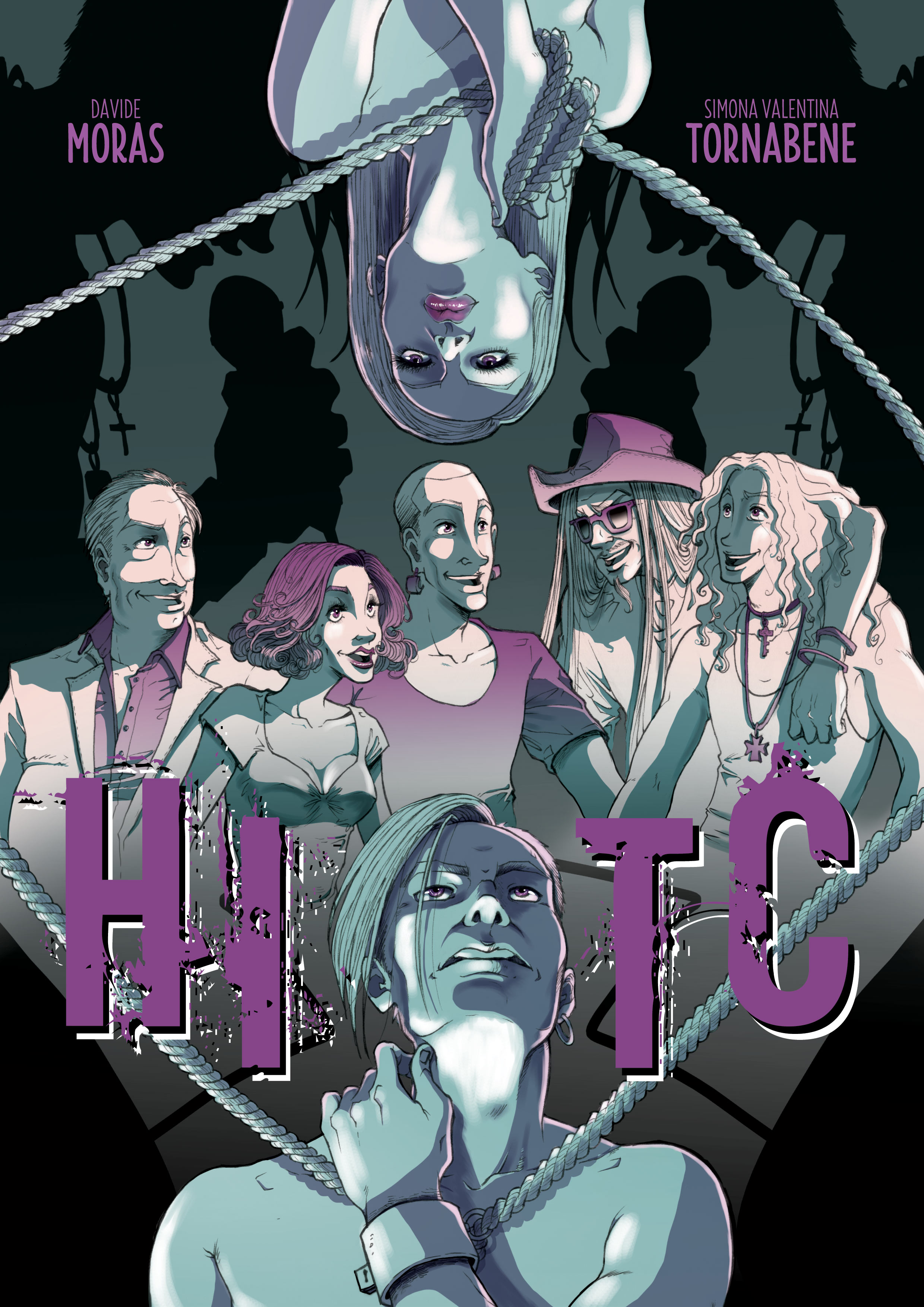 Scritta da Davide Moras (cantante di Elvenking e Hell in the Club) e illustrata da Simona Valentina Tornabene (Unlove, Black Hole Town), la graphic novel sarà edita da PubMe.
La musica. Una forza inarrestabile. Un'energia senza eguali.
Il buio. Mi riempie e mi circonda. E mi accompagnerà fino alla fine.
Basato su eventi reali, HITC è un viaggio di 88 pagine nella scena musicale rock underground e nel lato oscuro della mente di chi la vive sulla propria pelle. Da un lato gli eccessi di una rock band di successo gli HEROIN IS THE CURE, dall'altro un giovane si trova legato al buio, privo di ricordi, privo di speranze.
In uscita a Febbraio 2018 edita da PubMe nei seguenti formati:
EDIZIONE STAMPATA – Italiano / English
EBOOK – Italiano / English
Alcuni link dove potete già ordinare la versione stampata Italiana:
PUBME
libreria.pubme.me/fumettimanga/366-hitc.html
IBS
www.ibs.it/hitc-libro-davide-moras-simona-v-tornabene/e/9788871636252#
AMAZON
http://amzn.eu/eym3h5Y
GIUNTI AL PUNTO
www.giuntialpunto.it/product/8871636252/libri-hitc-davide-moras
e da fine febbraio anche sul nostro sito assieme ai nostri CD e magliette:
HELL IN THE CLUB Shop
hellintheclub.bigcartel.com/
altre info qui:
blackholetown.blogspot.it/
www.hellintheclub.com
www.elvenking.net
www.frontiers.it