Prodotto dalla vincitrice di un GRAMMY® Award Lucinda Williams e registrato con lo scomparso David Bianco (Tom Petty, Bob Dylan, AC/DC) e con Geoff Sanoff (Little Steven and The Disciples of Soul, Fountains of Wayne), il disco è stato anticipato dal primo stellare singolo, "Room 13 (feat. Lucinda Williams)". La canzone – una delle due composte con la Williams – è stata presentata in anteprima su Rolling Stone, che ha scritto:
con chitarre tintinnanti e un'atmosfera malinconica, 'Room 13' rappresenta Malin al suo apice
Il video di "Room 13" è stato diretto dal regista e musicista Dito Montiel:
"SUNSET KIDS", successore del disco del 2015 "OUTSIDERS" – contiene anche il notevole duetto di Malin e Williams su "Dead On" e vede la partecipazione di Joseph Arthur in tre brani e versioni riarrangiate del suo classico con St. Marks Social, "LOVE IT TO LIFE". La canzone "Strangers and Thieves" è stata scritta con Billie Joe Armstrong dei Green Day, che vi partecipa alla voce.
Acclamato dal Times of London per "la capacità di scrivere vivide canzoni con melodie assassine e di cantarle con una convinzione spaventosa", Malin ha incontrato la Williams nei primi anni 2000 in un jazz club nel West Village di New York. Ne è seguita un'amicizia, che si è poi concretizzata nel 2017, quando la Williams ha invitato Malin all'Hollywood Bowl di Los Angeles per vederla aprire quello che sarebbe stato il concerto finale di Tom Petty e The Heartbreakers. In quell'occasione iniziarono a parlare della possibilità di produrre l'album. Registrato in studi da una costa all'altra, durante i momenti di pausa, "SUNSET KIDS" è la collezione più spensierata ed espansiva di Malin di sempre, profondamente influenzata dal numero delle persone perse durante la realizzazione dell'LP, tra cui il suo ingegnere del suono David Bianco, l'amico e compagno di band di Main, Todd Youth, suo padre e altri sognatori.
"Dagli esordi hardcore a New York a tutto il punk rock, passando per i tour come cantante e cantautore", afferma Malin, "si è sempre trattato solo di sopravvivenza e reinvenzione. Volevo fare un disco dal suono aperto che mi desse spazio per raccontare queste storie. Mi piace scrivere di personaggi e persone che incontro lungo la strada. I sognatori, i truffatori, i romantici, gli amanti, i perdenti e i credenti".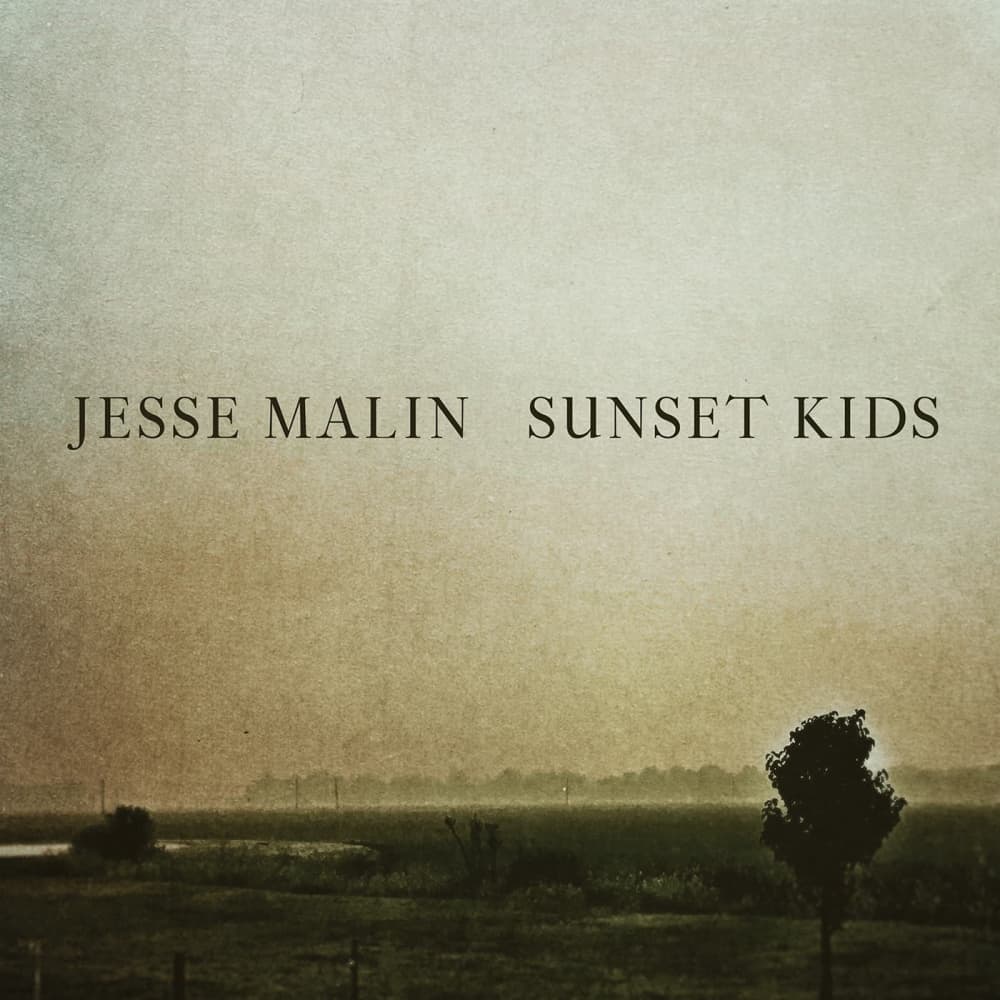 La tracklist di "SUNSET KIDS" è la seguente:
1.   Meet Me At The End Of The World Again
2.   Room 13
3.   When You're Young
4.   Chemical Heart
5.   Promises
6.   Shining Down
7.   Shane
8.   Strangers and Thieves
9.   Revelations
10. Gray Skies Look So Blue
11. Do You Really Wanna Know
12. Friends in Florida
13. Dead On
14. My Little Life
Il disco verrà presentato in un lungo tour che vedrà impegnato Malin in Nord America fino a novembre. Un tour nel Regno Unito seguirà a marzo 2020. www.jessemalin.com.
** w/JOSEPH ARTHUR