La Frontiers Records annuncia l'uscita del nuovo lavoro in studio dei KING KOBRA dal titolo "II" e che sarà disponibile a partire dal 5 luglio.
Questo il commento del chitarrista David Michael-Philips: "We chose to name this album "II" because it is both the second album of our reformation with Frontiers Records as well as the second generation of the band with Paul Shortino as lead vocalist.
Paul's unique style gives the band a new feel apart from what we were in the 80s with original singer Mark/Marcie Free. I think the "re-boot" naming gives Paul the credit he deserves while paying homage to our original singer and sound".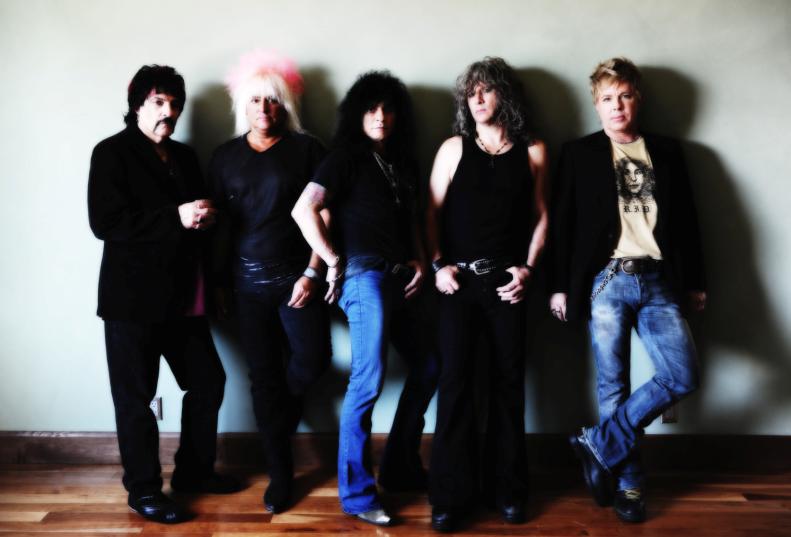 Prodotto da David Henzerling insieme a Carmine Appice e Paul Shortino, "II" scava nelle radici dei King Kobra per creare un album che ha tutta le caratteristiche dei classici album dei '70 (Montrose, Bad Company, Deep Purple e i Cactus), con un suono cristallino, che combina il meglio delle tecniche di registrazione analogicche e digitali. Dall'incisiva "Have A Good Time" all'epica "Deep River", "II" mostra una band più matura sicura della propria capacità raccolta in anni di esperienza.
"II" tracklisting: Hell On Wheels; Knock 'Em Dead; Have A Good Time; The Ballad Of Johnny Rod; Take Me Back; When The Hammer Comes Down; Running Wild; The Crunch; Got It Comin'; Deep River; Don't Keep Me Waiting; We Go Round.
KING KOBRA
Paul Shortino – vocals
David Michael-Philips – Guitar
Mick Sweda – Guitar
Johnny Rod – Bass Guitar
Carmine Appice – drums
[yframe url='http://www.youtube.com/watch?v=pBx-B16Pgzk&feature=youtu.be']